What is Humulene? What Makes It an Awesome Terpene?
Humans have been using humulene for thousands of years!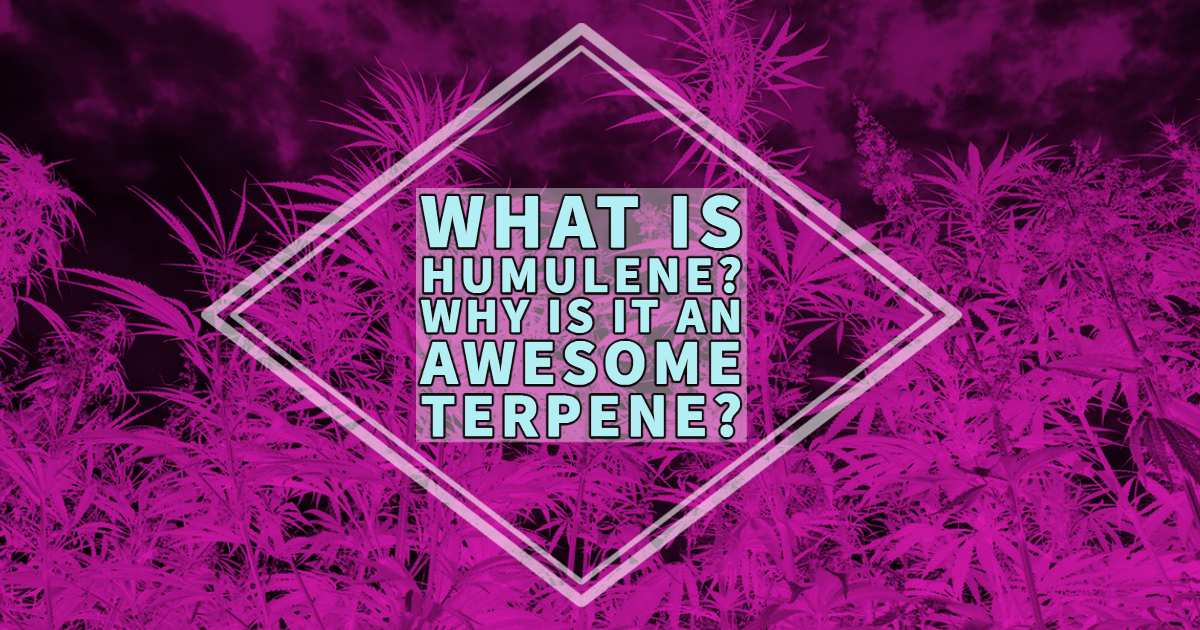 Humulene is a common terpene that can be found in a variety of strains of cannabis. Terpenes are chemical compounds produced inside trichomes, which are sticky resin glands located on a cannabis plant. These trichomes are made as a part of cannabis's defense system to ward off pests. It's in these trichomes that we find humulene, other terpenes and cannabinoids. Humulene acts as a natural insecticide, meaning that it helps marijuana plants combat insect and fungus attacks.
Humans Have Been Using Humulene for Years!
Humans have been using humulene for thousands of years! You may have even smoked some earthy buds containing it. Humulene is not only found in cannabis, but you can also find it in other spices and herbs such as black pepper, ginger, clove, sage and a variety of plants. Humulene is notable for its link to the hops found in beer. It's responsible for giving beers their bitterness, thanks to the richness in the hop's terpenes.
Is Humulene Common in Cannabis?
In cannabis plants, humulene is more commonly found in sativa strains, but the amounts are small compared to terpenes such as myrcene and caryophyllene (other terpenes). You can also find humulene in leaves of some plants. For years humulene was known as caryophyllene. This is because both humulene and caryophyllene on a molecular level look so similar, but they behave differently with other terpenes and cannabinoids.
In general, humulene ranks second to the majority of terpene profiles. Typically, marijuana flowers contain around 0.5% of humulene. When primary terpene concentrations reach 1% or more, they are considered significant.
Studies Show Humulene's Medicinal Properties
A variety of studies have been done on the terpene humulene and the results are promising. As a result, humulene has been said to have anti-inflammatory properties, anti-microbial properties, anti-tumor properties, antihistamine properties, antinociceptive properties (pain perception) and more.
Anti-Inflammatory
Anti-Inflammatory Properties: This means that it could reduce swelling or inflammation. Know anyone with joint pain or muscle pain? A topical solution containing humulene and caryophyllene could reduce inflammation and help with this.
Anti-Microbial Properties
Anti-microbial Properties: Potential for killing or stopping growth of microbes. Microbes are microscopic organisms like bacteria. In a study in 2022, it was used for a periodontal dressing and the results showed that humulene was effective against both bacteria tested. Other earlier studies have been done that show these same results.
Anti-Tumor
Anti-tumor: In studies, humulene suppressed cancer cell growth by 50-69% alone and by 75%-90% when combined with beta-caryophyllene (an entourage effect). In addition, humulene's anti-inflammatory, anti-cancer, and anti-absorption powers are amplified if combined with its cousin, beta-caryophyllene (b-caryophyllene).
Anti-Allergen
Anti-allergen: Alpha-Humulene, either orally or in aerosol, seemed to have significant anti- inflammatory properties in a murine model of allergic airway inflammation of the lungs mediated by reducing inflammation mediators, adhesion molecules, and transcription factors. So, it helped with allergies.
Humulene for Pain Management
Antinociceptive properties: In studies results have shown that humulene combined with other compounds can block pain receptors. It helps with pain perception. Imagine using a pain medication that was safer, not addictive, and didn't have negative side effects.
Weight Loss and Humulene
Appetite suppression: The entourage effects of humulene terpenes and other chemical compounds found in cannabis may be excellent for weight loss, thanks to their appetite- suppressing properties. This is good if you are trying to find a strain that doesn't give you the munchies! Some have said it is a good option for weight loss.
Cannabis Terpenes and the Entourage Effect
Cannabis strains that have a higher humulene content have been used for relaxation, creativity, pain management and more. It really comes down to the individual and the synergistic effect of the cannabinoids and terpenes absorbed into the body. This is known as the entourage effect. It's a combination of phytocannabinoids, terpenes, and flavonoids all working together.
Humulene can be used by aerosol (spray), topically (on skin in an ointment or a cream) or orally. Here is a list of some strains of cannabis that have humulene:
GSC
Sour Diesel
Super Lemon Haze
Skywalker
Headband
Death Star
Pink Kush
Is Humulene the Terpene For You
Whether you are trying to find bud that doesn't give you the munchies or if you're looking for a product to help with your arthritis, try a product that has humulene. You never know it could be a better fit for your body's chemistry!
Cited Sources
Our Solar System: 5 Weird Things About It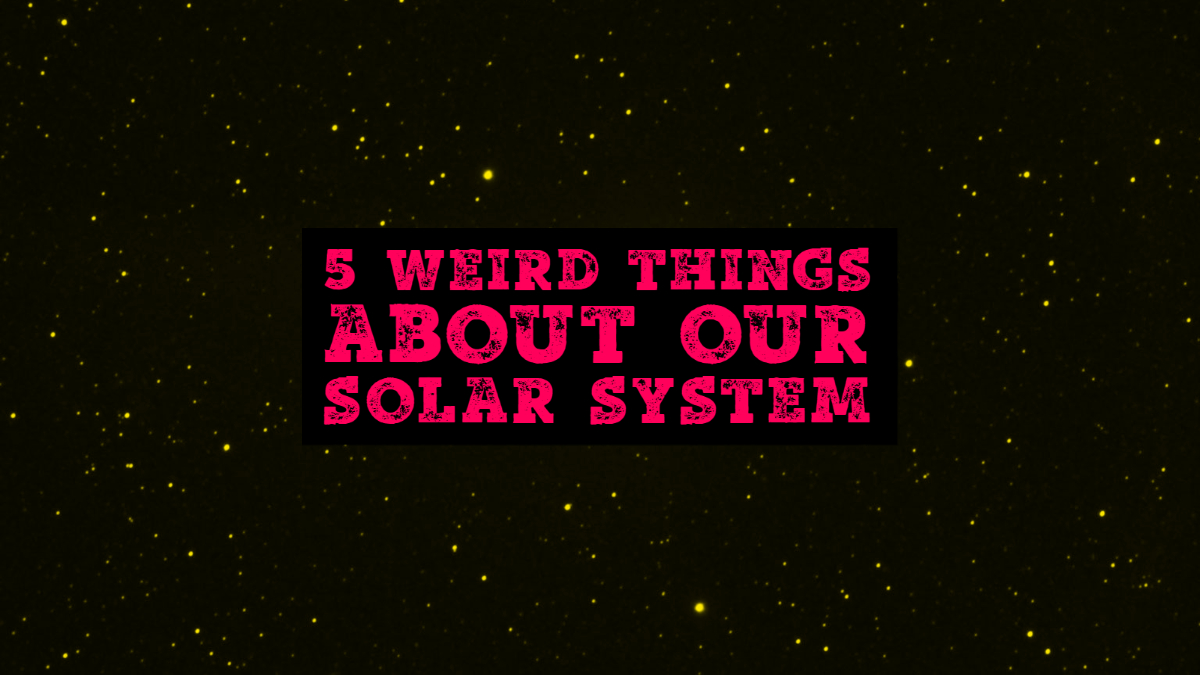 The Oort cloud, a spherical shell of icy objects that surrounds the solar system, is home to 1 trillion comets.
Welcome! Here's 5 Weird Things About Our Solar System
Picture this: you're floating through space, high as a kite, surrounded by a trillion comets. That's what it's like in the Oort cloud, a spherical shell of icy objects that surrounds the solar system. It's like being in a giant bong, but instead of a lot of weed smoke molecules, it's a bunch of icy comets. Fun stuff to think about when you are stoned out of your mind. Not only is the Oort cloud home to 1 trillion comets, but it's also home to some of the solar system's most famous residents: Halley's comet, Shoemaker-Levy 9, and Comet ISON. So if you're ever feeling lonely, just remember that there's a whole lot of cometary company out there in the Oort cloud.
Venus rotates backwards – it rotates from east to west.
If you were standing on Venus, the Sun would rise in the west and set in the east. That's because Venus rotates backwards, compared to most other planets in the solar system. It rotates from east to west, instead of west to east. This is thought to be due to a giant impact early in Venus's history. When a large object slammed into the planet, it caused the planet's atmosphere and surface to spin in the opposite direction of its core. Over time, this process was further reinforced by the pull of gravity.
As a result, Venus rotates slowly and backwards, compared to most other planets. But that's not all – Venus also has the longest day of any planet in the solar system! A day on Venus lasts for 243 Earth days. So if you're planning a trip to Venus, be sure to pack your bong – you're going to need it! But that's not the only odd thing about Venus. The planet also has an incredibly thick atmosphere!
The atmospheric pressure on Venus is 90 times greater than the pressure on Earth, and the temperature is hot enough to melt lead. This used bong water-like atmosphere means that gravity has a very different effect on Venus.
Uranus has 27 moons, and 5 of them are larger than our moon.
Uranus is a gas giant, and it is the seventh planet from the Sun. It has 27 moons, and five of them are larger than our moon. Uranus' atmosphere is composed of hydrogen, helium, and methane. Uranus' core is thought to be made of water, ammonia, and methane. Uranus is about four times the size of Earth, and it has a diameter of about 51,000 kilometers.
Uranus was discovered in 1781 by William Herschel. Uranus is named after the Roman god of the sky. Uranus has a unique rotation; it rotates on its side. The length of one day on Uranus is about 17 Earth hours. Uranus' orbit around the Sun takes 84 Earth years. Uranus is often referred to as an "ice giant" because it is thought to have a rocky core covered by a layer of ice.
Neptune's moon Triton orbits in the opposite direction of everything else in the solar system.
Triton is a moon of the planet Neptune, and it has the distinction of orbiting in the opposite direction of everything else in the solar system. Triton is also the largest of Neptune's moons, and it is thought to be a captured object from the Kuiper Belt.
Triton was named after the Greek god of the sea, and its surface is covered in ice. Triton's orbit is unusually stable, and it is not expected to collide with Neptune any time soon. However, Triton's orbit will eventually decay, and it will eventually be drawn into Neptune's atmosphere and destroyed.
Pluto was downgraded from a planet to a "dwarf planet" in 2006 because it doesn't meet all the requirements for being called a planet.
In 2006, marijuana smokers across the globe were dealt a blow when Pluto was downgraded from a planet to a "dwarf planet." For many stoners, Pluto had always been their favorite planet, and they felt a sense of personal connection to it. After all, what could be more chill than a planet that's so far away from the Sun that it's almost always cold?
Not to mention the fact that its orbit is highly eccentric, meaning that it's often closer to Neptune than it is to the Sun. In short, Pluto just seemed like the perfect planet for potheads. But alas, it was not meant to be. In 2006, astronomers decided that Pluto didn't meet all the criteria for being called a planet, and so it was demoted to dwarf planet status.
This news was met with sadness and disbelief by many marijuana smokers, who felt that their beloved Pluto had been unfairly treated. However, despite its new status, Pluto still holds a special place in the hearts of stoners everywhere.
Wrap Up
If you thought our solar system was strange before, just wait until you hear about some of the things that are going on beyond our orbit.
There's a spherical shell of icy objects surrounding us called the Oort cloud, and it's home to 1 trillion comets.
Venus rotates backwards – it rotates from east to west. Uranus has 27 moons, and 5 of them are larger than our moon.
Neptune's moon Triton orbits in the opposite direction of everything else in the solar system. And Pluto was downgraded from a planet to a "dwarf planet" in 2006 because it doesn't meet all the requirements for being called a planet.
Are you as fascinated by space as we are?
Drop your favorite weird solar system fact in the comments below!
Can Laughter Actually Heal?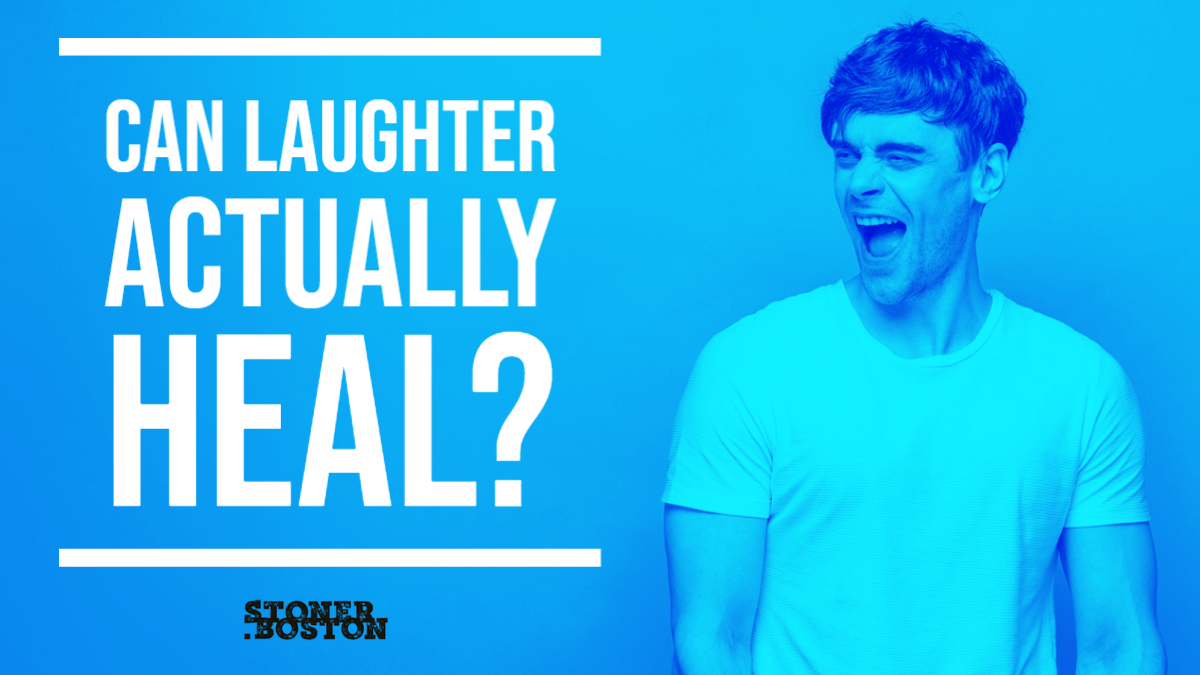 Ever wonder if laughter can actually heal? As the old saying goes, laughter is the best medicine. There may be some truth to that old saying after all!
Laughter Has Been Shown to Boost the Immune System
Laughter has been shown to boost the immune system, making us less susceptible to colds and other illnesses. Laughing helps to reduce stress levels, which can further improve our overall health. In addition, laughter promotes healing by increasing blood flow and oxygen levels in the body. So next time you feel under the weather, sit down with friends who make you laugh or watch a funny movie. It just might be the best medicine for what ails you.
Laughter Can Help Relieve Pain
Laughing has been proven to positively affect our physical and mental health. Laughter releases endorphins, which act as natural painkillers and help reduce stress hormones. In addition, laughter helps to improve blood flow and increase oxygen intake, which can promote healing. For these reasons, laughter may relieve pain effectively. Additionally, it can also allow us to cope with difficult situations and boost our immune systems. So next time you're in pain, check out your favorite show's bloopers or try typing "funny" into Pinterest. You're sure to find something that will make you laugh!
(*Please seek medical attention or advice if you are in extreme pain. I wouldn't recommend laughing over funny videos if you are in severe pain or wounded.)
Having a Laugh Can Reduce Stress and Anxiety
So more about the healing of laughter; laughter reduces stress and anxiety and helps us connect with others. When we laugh, our bodies release endorphins which have mood-boosting effects. Laughter also helps to relieve muscle tension, and it can even boost our immune system. One study showed that group laughter reduced stress and anxiety in patients with severe kidney disease. Next time you're feeling stressed or anxious, try imagining something funny or go to google and type in your favorite animal along with the word funny. Laughter is a powerful tool, and it's always available for free. Feel free to give it a try!
Giggles May Improve Cardiovascular Health
Studies have shown that laughter can provide several health benefits, including improving cardiovascular health. Laughter has been shown to increase heart rate and blood flow, which can help lessen heart disease risk. Furthermore, laughter has been shown to reduce stress levels and improve mood, which can contribute to a healthier heart. So next time you feel down, look for "try not to laugh videos." Laughing might be an ingredient to a healthy heart.
Laughter Can Help You Sleep Better
You wonder, how else can laughter heal? Laughter can help you sleep better by releasing endorphins, which have been shown to improve mood and reduce pain. Laughter also helps to relax the body and ease tension. So, if you have trouble sleeping, try watching a funny movie or TV show before bed. You may sleep more soundly and wake up feeling refreshed and well-rested.
How to Incorporate More Laughter Into Your Life
Furthermore, laughing can heal. Not only does it help to reduce stress and relieve pain, but it also boosts your immune system and improves your overall sense of well-being. Unfortunately, sometimes life gets in the way, and we forget to laugh. So, here are a few ideas for adding laughter into your life:
Spend time with friends and family. Laughter is contagious, so being around people who make you laugh is an excellent way to up your laughter quotient.
Watch comedies on TV or streaming services. Whether it's a classic sitcom or a modern stand-up special, laughter is just a click away.
Go to a comedy club. Seeing live comedy is an excellent way to laugh. And who knows, you might even be inspired to try stand-up yourself!
Make time for play. Laughter is often associated with childhood, and for a good reason – playing around is a great way to let off some steam and have some fun. So go ahead and indulge in some silly fun every now and then. It's good for the soul!
When it comes to improving your health, laughter is the easiest medicine. From boosting your immune system to reducing stress and anxiety, there are plenty of reasons to laugh daily. Engaging in laughter can heal! If you're looking for ways to have more laughter in your life, be sure to check out our website – stoner.boston – for more interesting content. And don't forget to subscribe while you're there!
What Are Biotechnology Companies Finding Out About Cannabis?
Cannabis biotechnology sciences will likely lead to worldwide cannabis legalization. Learn about biotech cannabis here and keep an eye on the biotech research.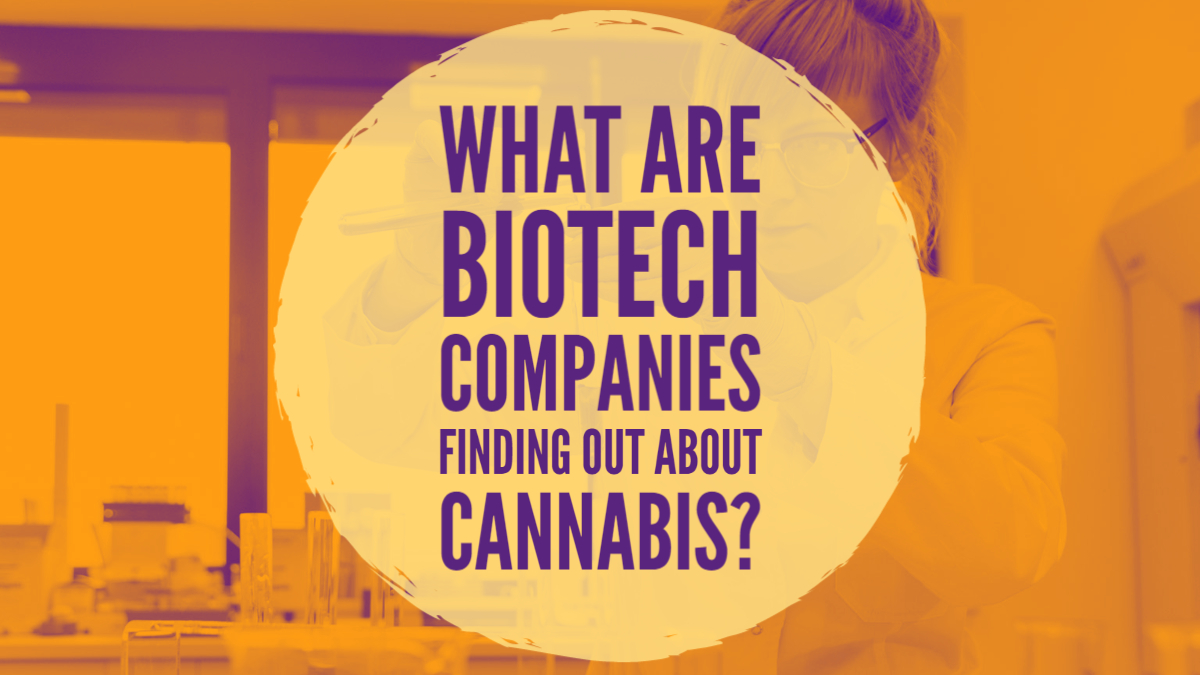 Smaller biotechnology companies to big pharmaceutical companies like AbbVie (NYSE:ABBV) research marijuana. Many biotech companies use lab-produced cannabinoids because they don't have access to the plants. However, because of the known variations between a lab-made organic compound and a natural plant-produced compound, these studies get some scrutiny from various scientists encouraging the use of the natural plant. Still, these biotech companies push forward with less traditional methods because of the legal issues surrounding the cannabis plant and the potential commercial benefits.
Genetically Engineered Biotechnology Microbes
There are a few companies that genetically engineer microbes to make cannabis ingredients. Amyris (NASDAQ:AMRS), Ginkgo Bioworks (NYSE:DNA), Hyasynth Bio, Farmako (CSE:AGRA), and Precigen (NASDAQ:PGEN) transfer marijuana's genes to bacteria, algae, or through a yeast fermentation process.
Biotech aims to make Cannabinoids Cheaper, Better, and Faster
An agreement between Ginkgo Bioworks, a synthetic-biology company from Boston, Massachusetts, and Cronos Group (NASDAQ:CRON), a Toronto-based cannabis producer, laid out plans to produce CBD and other cannabinoids in yeast for under $1,000 a kilo. They have a partnership with Ginkgo Bioworks since 2018. CRON asked Ginko to grow cannabinoids directly from fermentation vats. As a result, Ginko bioengineered yeasts and, in turn, applied the end products for medical applications. Epilepsy treatment is one of the driving factors. For those who skipped biology class to smoke some reefer instead, bioengineering is the process of creating artificial organic compounds.
Biotechnology Pharmaceutical Extracts
One biotech company extracts pharmaceutical-grade cannabinoids from the plants. Trichomes are droplets of oil that contain cannabinoids. That's the crystal-like sticky stuff on the plant's outside. However, this is often referred to as resin in the consumer market. Researchers without access to cannabis plants use organic compounds to mimic the trichomes' process. Yarrowia lipolytica, the brain yeast, has shown some promise in labs.
Farmako Acquisition & Largest Import Contract for Pharmaceutical Cannabis
Farmako, a company from Frankfurt, Germany, acquired by AgraFlora in 2019, engineered tequila bacteria, Zymomonas mobiliz, to make cannabinoids. Their technology creates cannabinoids faster and cheaper than yeast. In addition, this bacteria produces cannabinoids continuously, while yeast is inconsistent. As a result, a Vancouver, Canada-based cannabis producer, Zenabis (TSX:ZENA), agreed to buy 36 tonnes of bacteria-derived CBD from Farmako. This was the first ever agreement on a biosynthetic cannabinoid.
Amyris Uses the Yeast Technique
Amyris genetically engineers yeast to produce many cannabinoids. This method costs much less than growing plants at scale. Using the engineered yeast, Amyris can synthesize various major and minor cannabinoids.
Biotech Cannabinoid Production Studied
We still don't know precisely how plants produce THC and CBD. Although, we do know cannabigerol (CBG) makes other cannabinoids as the cannabis plant matures. This is why CBG is often called "the mother cannabinoid." Despite that, several biotech companies are creating the various cannabinoids themselves.
Microorganism Cannabinoid Production
Some biotech companies make microorganisms that release THC, CBD, and many other cannabinoids. Some companies use biotechnology alone to synthesize cannabinoids. It's common for biotechnology companies to do their compound research internally, often in partnership with cannabis cultivation companies for supply, where available.
Medical Cannabis and Biotechnology
Medical marijuana is a hot topic for biopharma companies and scientists. not many marijuana-derived medicines are available on the US market yet, but a few companies are racing to get FDA approval. Some focus on profits while others focus on the greater good mission.
GW Pharmaceuticals Was The King of Cannabis Biotechnology
GW Pharmaceuticals, acquired by Jazz Pharmaceuticals (NASDAQ:JAZZ) in 2021, spent millions on developing cannabis-derived medicines. The result of their efforts became the approved drugs Sativex and Epidiolex. They have patents for epilepsy treatments and MS treatments. Traditional cannabis companies release as much THC and CBD as possible to appease confused consumers amid this research and product development.
GW Pharmaceuticals (GWPH) was the largest biotech company devoted exclusively to marijuana medicines. GWHP received FDA approval for another cannabis medicine, Sativex, to treat spasticity associated with MS. Also, reports indicate biotech companies are exploring medical uses of minor cannabinoids. A wide range of conditions are treated with cannabis-based medicines, and research is progressing despite legal challenges.
Biotech Studies Both Natural and Synthetic Cannabinoids
A few North American companies have produced cannabis-derived pharmaceuticals in recent years. At least two synthetic cannabinoids are now commercially available in the United States. In contrast, others collect additional compounds from the plant. Rather than developing synthetic compounds, some companies focus on sifting through cannabinoids in the actual plant.
NCCIH Funding for Cannabinoid Biotechnology
The National Center for Complementary and Integrative Health, or NCCIH for short, announced it would fund research for minor and rare cannabinoids. A biotech company is attempting to use biosynthesis with funding from NCCIH to make rare cannabinoids at less cost than typical cultivation costs.
Various Biotech Strategies for The Same Goal
Biotechnology companies use various strategies, such as microbes, yeast, or synthetic compounds. They all share a common goal to better understand the cannabis plant, its medical properties, and how to commercialize it. In addition, they want to learn about the endocannabinoid system and cannabinoids better. Industrial fermentation is widely understood, and as a result, most significant research operations use it. If something goes wrong, it's easier to find a solution.
Synthetic Cannabinoids Have Been Around Since the 1980's
Synthetic cannabinoids are not entirely new. The drug Marinol, for example, is a synthetic THC-based medicine approved in 1986. However, it received a patent and is rescheduled as Class II instead of Class I. Even though it's a known synthetic equivalent of THC, this allowed some patients access to THC and acknowledged the medical benefit of THC, but only in the synthetic form.
Cannabis Legalization and Biotechnology
Cannabis legalization and mainstream acceptance will likely be sparked by biotech research and documentation. Because of this, we're rooting for the studies to continue. Anyone involved in the cannabis industry and advocates of cannabis should be watching biotechnology closely. Their jobs may depend on it. Arguably, the better plan would be to grow and use the cannabis plants for study instead and shift the headquarters of these operations to cannabis-friendly states or countries. Buying the plant bulk from local cultivators sounds like a good plan and supports the industry better, but I digress.
---
Cited Sources