Introducing HippyTV by Kief Studio: The Ultimate Hub for Content Creators
HippyTV by Kief Studio offers services tailored for creators in the cannabis community and beyond. Dive in to find out how HippyTV can empower you.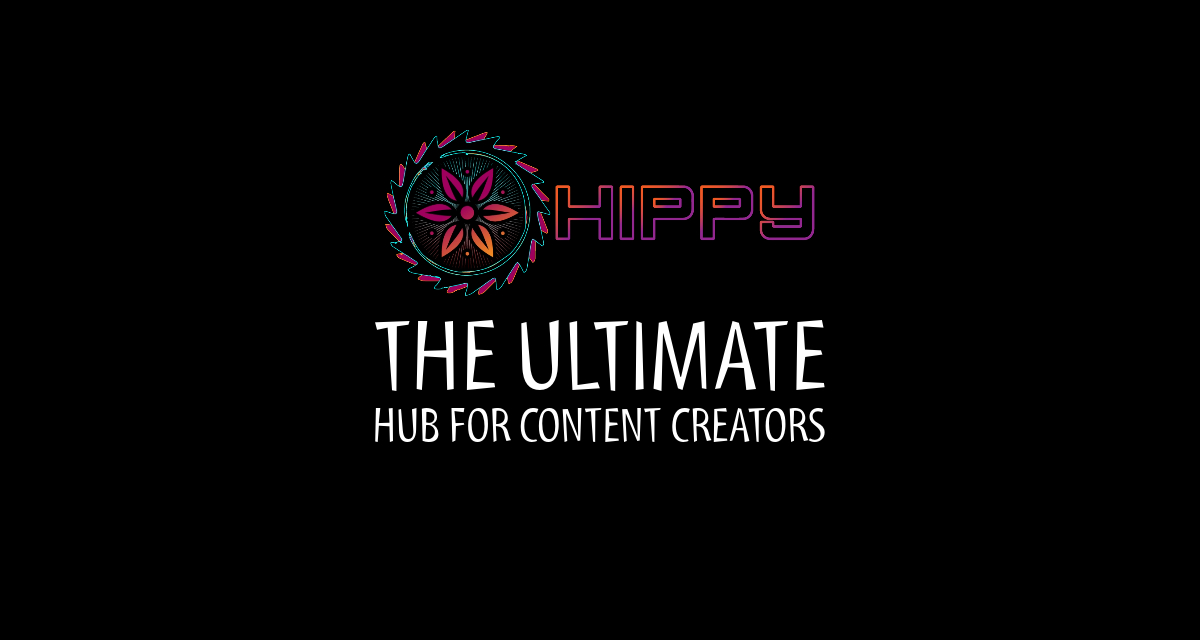 If you're a content creator looking for a one-stop solution to all your creative needs, you've landed at the right place. HippyTV, by Kief Studio, is designed to empower creators across multiple platforms—YouTube, Twitch, X (formerly Twitter), Kick, TikTok, Instagram, Reels, and more. Let's dive into what makes HippyTV an unparalleled choice for creators.
Empowering the Modern Creator
We get it. The world of content creation is vast, with ever-changing algorithms and trends. HippyTV is your compass in this maze, specifically tailored for creators in the cannabis community and those who share a passion for counterculture.
A Comprehensive Suite of Services
Apparel and Artistry: Discover a collection of shirts and graphics that embody the spirit of our generation.
Video & Logo Services: Craft your story with our top-notch video and logo designs.
Streamlined Streaming: Get expert support for all your streaming needs, whether you use OBS, Streamlabs, Stream Elements, or more.
Digital Tools: Utilize our custom Discord bots to stay synced with your community at all times.
Why HippyTV is Your Best Bet
Do It Right the First Time: From mod bots to E-commerce websites, we provide a full range of services so you can focus on what you do best—creating.
SEO-Optimized Content: Improve your online visibility with our suite of SEO tools and guides.
Community-Centric Approach: Grow a loyal and engaged fan base with our community management and growth strategies.
Tailored Tutorials: Access easy-to-follow tutorials to unlock the full potential of your digital tools.
Affiliate & Monetization Guidance: Turn your passion into a profession with our expert monetization strategies.
By the Numbers
Over 300 content creators served
More than 1,000 graphics and logos built
Over 500 videos and streams edited
About HippyTV
HippyTV is a full-service platform run by Kief Studio, offering marketing, design, programming, audio, video, and art solutions. What began as a Twitter service has now transformed into a comprehensive platform for content creators.
So, are you ready to take your content creation to the next level?
Click here to join the HippyTV family today!
Elon Musk: Twitter Should Allow Cannabis Ads
Twitter is known for being on the cutting edge of technology and popular culture. But there's one thing missing from its advertising options- cannabis.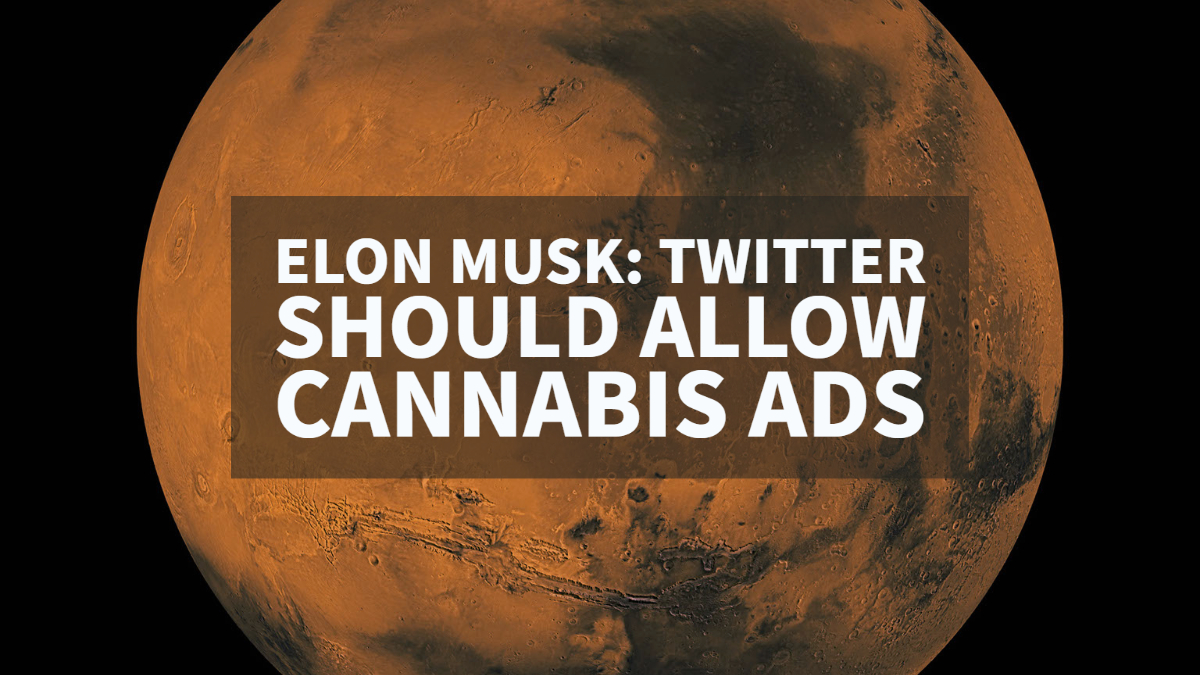 UPDATED! 2/15/2023
Enabling more brands to connect with the cannabis conversation (twitter.com)
We're turning over a new leaf.https://t.co/42knBnGlLY

— Twitter Business (@TwitterBusiness) February 15, 2023
Elon Musk, the Cannabis Industry needs Ads on Twitter. Twitter is known for being on the cutting edge of technology and popular culture. But there's one thing missing from its advertising options- cannabis. In states where it's legal, cannabis companies should have the opportunity to advertise their products on your platform just like any other business. It can be easily achieved by targeting an audience over 21 and only allowing ads in legal states.
Elon Musk, what do you say? It's time to light this idea up.
Imagine the potential for innovative advertising through Twitter's various features- promoted tweets with branded hashtags, creative gifs and videos, even sponsored moments curating tweets about a certain strain or product. If Twitter were to allow cannabis ads, it could open up a whole new market and potential revenue stream. So Elon Musk, what do you say? It's time to light this idea up.
Allowing cannabis companies to advertise their products on Twitter
The cannabis industry is crying out for a savior and Twitter may just be the hero it needs. Allowing cannabis companies to advertise their products on Twitter would open the floodgates for new growth in the industry. Without advertising, companies have primarily relied on word-of-mouth and good press to drive sales. While successful in some cases, this can only do so much to aid losses that are spiraling into the billions.
Advertising, reaching customers who are already interested in cannabis products
Twitter offers a unique platform for targeted advertising, reaching customers who are already interested in cannabis products. This kind of targeted advertising could attract new consumers and boost revenue for struggling companies. It's time for Twitter to step up and become the green beacon of hope for the cannabis industry.
It's time for Twitter to take a leading role in connecting cannabis businesses and consumers
Twitter has long been known as a platform for sharing thoughts and opinions, and the cannabis industry is no exception. From consumers to medical experts to business owners, Twitter buzzes with discussion about all things cannabis. But with the market constantly evolving and new products being introduced, it's time for Twitter to take a leading role in connecting businesses and consumers.
By allowing cannabis companies to advertise on the platform, Twitter can provide a space for innovative brands to share their offerings and reach new audiences. It's a chance for Twitter to reaffirm its reputation as a hub of cutting-edge ideas and push the industry forward. In this rapidly growing market, Twitter advertising could be just the boost that cannabis businesses need to thrive.
Elon Musk, you have the opportunity to direct the conversation surrounding cannabis on a global scale
As the new owner of Twitter, Elon Musk, you have the opportunity to direct the conversation surrounding cannabis on a global scale. By allowing advertising and information about cannabis on the platform, you have the power to improve education and access for those who need it for medical purposes and generate more opportunities within the industry.
Cannabis has countless potential benefits, from relieving pain and anxiety to creating sustainable materials and fuels. By bringing this discussion to Twitter's "town square," you can amplify voices within the industry and facilitate difficult conversations that will ultimately lead to progress. Let's make Twitter the central hub for all things cannabis.
Allow Cannabis Ads on Twitter.
Is Hemp Housing The Best Thing For Cheaper Housing Ever?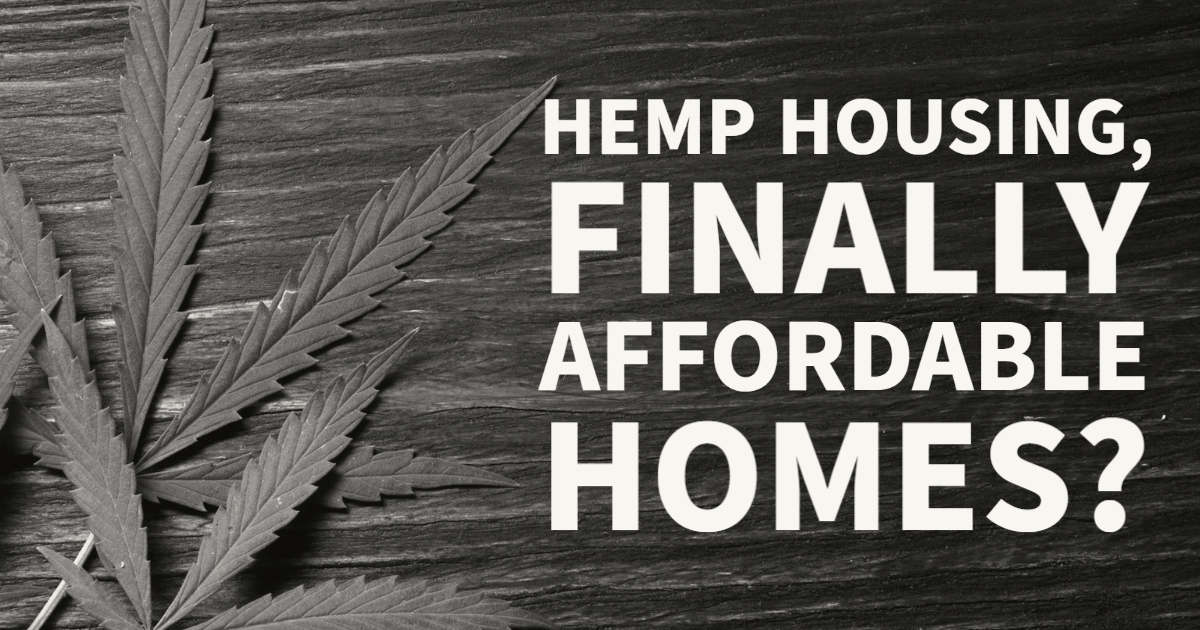 This hemp home in Asheville, North Carolina (NC) was constructed by a 40-person volunteer, subcontractor, and design team using Hempcrete, which consists of hemp, lime, and water. Hempcrete, the first permitted homemade insulation made from hemp plants, lime, and water, was installed outside Chelsea. Hempcrete, made from hemp and lime, has been used to build an eco-friendly house inside a converted farm shed.
Hemp is a Healthier and more Sustainable Alternative
Hemp is a healthier and more sustainable alternative to many conventional construction materials. Hempcrete is made by mixing hemp with lime and water to create a construction material known as Hempcrete. Besides its safety for construction, hemp also boasts several environmental and health benefits. The hemp plant grows quickly, requires little or no pesticides or fertilizers, and is easy and environmentally friendly to turn harvested hemp into construction materials such as Hempcrete.
We Can't Ignore Hemp's Price-Competitiveness
With its price-competitiveness and environmental credentials, hemp is already severely worth consideration as a primary building material right now. Moreover, hemp deserves the chance to be the primary building material because it is both benign in its production and use. It could even improve the living experience of the home.
Hemp Has Advantages Over Cement
However, despite its numerous advantages over cement, hemp is not considered a superhero of building materials. Compared to its namesake, cement, Hempcrete offers some other benefits besides being a durable material. However, you may need to raise your build costs significantly if you use Hempcrete for home construction. It's still relatively rare and expensive to obtain. The solution to that problem is easy, make more hemp farms.
New Houses are Still Rarely Constructed with Hempcrete
A hempcrete can be produced relatively cheaply if its hemp is grown locally and is delivered to the construction site via energy costs. However, new houses are still rarely constructed with Hempcrete. As a result, Hempcrete makes up just a tiny percentage of all construction in Paris.
To Make Hempcrete At Home Still Needs Metal and Wood
It is possible to make many parts needed for building a home from hemp, but there are a few limitations. For example, if you build your own home with hemp, you would also need to use other materials, such as wood or steel.
Some people are not building houses with hemp because of the expertise required. Group innovation could solve these problems relatively quickly if more people began building homes with hemp.
Hemp Can be Used to Build a Home
Even so, if someone says that hemp can be used to build a home, you may think they're insane. You can make with hemp as a growing global network of enthusiasts wants everyone to know. If you're considering it, you might discover others in your community have similar ideas.
How Hempcrete is Made
Hempcrete is made by mixing water, lime (pulverized limestone), and hurd. The hurd that comes from the middle of a stem is mixed with water and molded into walls. After removing the fibers from the hemp stalks, the cores remain, which are the woody internal parts of the stalks. Hempcrete is a mixture of lime and water and hemp hurds.
Builders Must Manually Mix Dry Hemp
To build walls, builders must manually mix dry hemp to make Hempcrete, which is then compacted between forms. This material can be formed into shapes that fit between house studs, such as blocks or bricks. As soon as hemp mulch is dry, thick, highly insulated walls are built, which also support the home.
Highly Insulated, Breathable Walls
A lime-rich mix of hemp hulls, lime, and sand was then applied to the interior wall surfaces after the spray-applied installation of the walls was completed. A hemp-lime mixture also created highly insulated, breathable walls, which produced long-lasting homes with increased comfort over existing housing options.
Hemp Homes can Protect the Interior From Moisture
In addition to insulating against the heat, hemp walls conduct moisture from the interior to the outside. Both new and existing homes can be protected from moisture damage by using hemp as stucco-like material.
The Hemp Plant Grows Very Quickly, Which Leads to Cheaper Housing
When Hempcrete is made with the current methods, claims include it doesn't use as much water as other stringy plants like flax. The hemp plant, however, grows very quickly, much faster than wood. Also, it can be harvested without harming the environment and used for construction. In fact, Hempcrete's main appeal is its ability to sequester carbon and its easy cultivation and harvesting, which makes it a popular material among environmentalists.
Resilience, Vapor Permeability, and Carbon Absorption
With hemp and lime matrix combination, Hempcrete has high resilience and vapor permeability, creating a building that locks in carbon, helping to create a healthier structure. Additionally, Hempcrete locks up atmospheric carbon (like wood) within its hemp components. Lime reduces CO2 when it is made but will also absorb gas from the atmosphere when it is dry. Its exterior walls are spray-applied, breathable Hemplime, while its interior floors are HempWood, incredibly durable and breathable. The home was officially unveiled on Earth Day as Pennsylvania's first hemp-based residential renovation.
HempLime Homes of New Castle
HempLime Homes are renovated in New Castle's Lower East Side by DON Enterprise. The renovation initiative is led by DON Enterprise of New Castle, PA.
Texas A&M University Got $3.47m from the DOE
Texas A&M University was awarded $3.47 million by the Department of Energy (DOE) to help build affordable housing through 3-D printing of a hemp-based construction material called Hempcrete. In addition, a company in Washington state received a $100,000 grant from the Environmental Protection Agency (EPA) last year to support the development of industrial hemp-based sustainable bricks.
Pavatex
Many units were constructed using Lime Technology's Hempcrete, or Natural Building Technologies' Pavatex Wood Fiber. In contrast, others were constructed using Lime Technology's Hempcrete.
What Are Biotechnology Companies Finding Out About Cannabis?
Cannabis biotechnology sciences will likely lead to worldwide cannabis legalization. Learn about biotech cannabis here and keep an eye on the biotech research.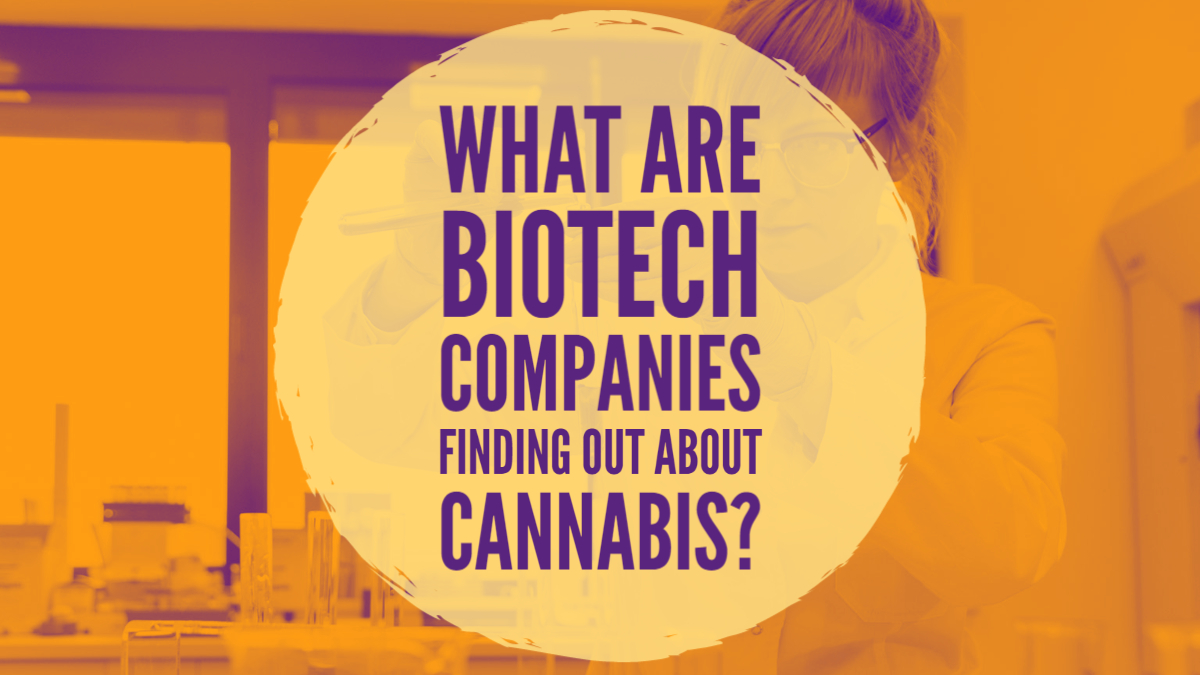 Smaller biotechnology companies to big pharmaceutical companies like AbbVie (NYSE:ABBV) research marijuana. Many biotech companies use lab-produced cannabinoids because they don't have access to the plants. However, because of the known variations between a lab-made organic compound and a natural plant-produced compound, these studies get some scrutiny from various scientists encouraging the use of the natural plant. Still, these biotech companies push forward with less traditional methods because of the legal issues surrounding the cannabis plant and the potential commercial benefits.
Genetically Engineered Biotechnology Microbes
There are a few companies that genetically engineer microbes to make cannabis ingredients. Amyris (NASDAQ:AMRS), Ginkgo Bioworks (NYSE:DNA), Hyasynth Bio, Farmako (CSE:AGRA), and Precigen (NASDAQ:PGEN) transfer marijuana's genes to bacteria, algae, or through a yeast fermentation process.
Biotech aims to make Cannabinoids Cheaper, Better, and Faster
An agreement between Ginkgo Bioworks, a synthetic-biology company from Boston, Massachusetts, and Cronos Group (NASDAQ:CRON), a Toronto-based cannabis producer, laid out plans to produce CBD and other cannabinoids in yeast for under $1,000 a kilo. They have a partnership with Ginkgo Bioworks since 2018. CRON asked Ginko to grow cannabinoids directly from fermentation vats. As a result, Ginko bioengineered yeasts and, in turn, applied the end products for medical applications. Epilepsy treatment is one of the driving factors. For those who skipped biology class to smoke some reefer instead, bioengineering is the process of creating artificial organic compounds.
Biotechnology Pharmaceutical Extracts
One biotech company extracts pharmaceutical-grade cannabinoids from the plants. Trichomes are droplets of oil that contain cannabinoids. That's the crystal-like sticky stuff on the plant's outside. However, this is often referred to as resin in the consumer market. Researchers without access to cannabis plants use organic compounds to mimic the trichomes' process. Yarrowia lipolytica, the brain yeast, has shown some promise in labs.
Farmako Acquisition & Largest Import Contract for Pharmaceutical Cannabis
Farmako, a company from Frankfurt, Germany, acquired by AgraFlora in 2019, engineered tequila bacteria, Zymomonas mobiliz, to make cannabinoids. Their technology creates cannabinoids faster and cheaper than yeast. In addition, this bacteria produces cannabinoids continuously, while yeast is inconsistent. As a result, a Vancouver, Canada-based cannabis producer, Zenabis (TSX:ZENA), agreed to buy 36 tonnes of bacteria-derived CBD from Farmako. This was the first ever agreement on a biosynthetic cannabinoid.
Amyris Uses the Yeast Technique
Amyris genetically engineers yeast to produce many cannabinoids. This method costs much less than growing plants at scale. Using the engineered yeast, Amyris can synthesize various major and minor cannabinoids.
Biotech Cannabinoid Production Studied
We still don't know precisely how plants produce THC and CBD. Although, we do know cannabigerol (CBG) makes other cannabinoids as the cannabis plant matures. This is why CBG is often called "the mother cannabinoid." Despite that, several biotech companies are creating the various cannabinoids themselves.
Microorganism Cannabinoid Production
Some biotech companies make microorganisms that release THC, CBD, and many other cannabinoids. Some companies use biotechnology alone to synthesize cannabinoids. It's common for biotechnology companies to do their compound research internally, often in partnership with cannabis cultivation companies for supply, where available.
Medical Cannabis and Biotechnology
Medical marijuana is a hot topic for biopharma companies and scientists. not many marijuana-derived medicines are available on the US market yet, but a few companies are racing to get FDA approval. Some focus on profits while others focus on the greater good mission.
GW Pharmaceuticals Was The King of Cannabis Biotechnology
GW Pharmaceuticals, acquired by Jazz Pharmaceuticals (NASDAQ:JAZZ) in 2021, spent millions on developing cannabis-derived medicines. The result of their efforts became the approved drugs Sativex and Epidiolex. They have patents for epilepsy treatments and MS treatments. Traditional cannabis companies release as much THC and CBD as possible to appease confused consumers amid this research and product development.
GW Pharmaceuticals (GWPH) was the largest biotech company devoted exclusively to marijuana medicines. GWHP received FDA approval for another cannabis medicine, Sativex, to treat spasticity associated with MS. Also, reports indicate biotech companies are exploring medical uses of minor cannabinoids. A wide range of conditions are treated with cannabis-based medicines, and research is progressing despite legal challenges.
Biotech Studies Both Natural and Synthetic Cannabinoids
A few North American companies have produced cannabis-derived pharmaceuticals in recent years. At least two synthetic cannabinoids are now commercially available in the United States. In contrast, others collect additional compounds from the plant. Rather than developing synthetic compounds, some companies focus on sifting through cannabinoids in the actual plant.
NCCIH Funding for Cannabinoid Biotechnology
The National Center for Complementary and Integrative Health, or NCCIH for short, announced it would fund research for minor and rare cannabinoids. A biotech company is attempting to use biosynthesis with funding from NCCIH to make rare cannabinoids at less cost than typical cultivation costs.
Various Biotech Strategies for The Same Goal
Biotechnology companies use various strategies, such as microbes, yeast, or synthetic compounds. They all share a common goal to better understand the cannabis plant, its medical properties, and how to commercialize it. In addition, they want to learn about the endocannabinoid system and cannabinoids better. Industrial fermentation is widely understood, and as a result, most significant research operations use it. If something goes wrong, it's easier to find a solution.
Synthetic Cannabinoids Have Been Around Since the 1980's
Synthetic cannabinoids are not entirely new. The drug Marinol, for example, is a synthetic THC-based medicine approved in 1986. However, it received a patent and is rescheduled as Class II instead of Class I. Even though it's a known synthetic equivalent of THC, this allowed some patients access to THC and acknowledged the medical benefit of THC, but only in the synthetic form.
Cannabis Legalization and Biotechnology
Cannabis legalization and mainstream acceptance will likely be sparked by biotech research and documentation. Because of this, we're rooting for the studies to continue. Anyone involved in the cannabis industry and advocates of cannabis should be watching biotechnology closely. Their jobs may depend on it. Arguably, the better plan would be to grow and use the cannabis plants for study instead and shift the headquarters of these operations to cannabis-friendly states or countries. Buying the plant bulk from local cultivators sounds like a good plan and supports the industry better, but I digress.
---
Cited Sources