8 Ways Humans & Dolphins are Alike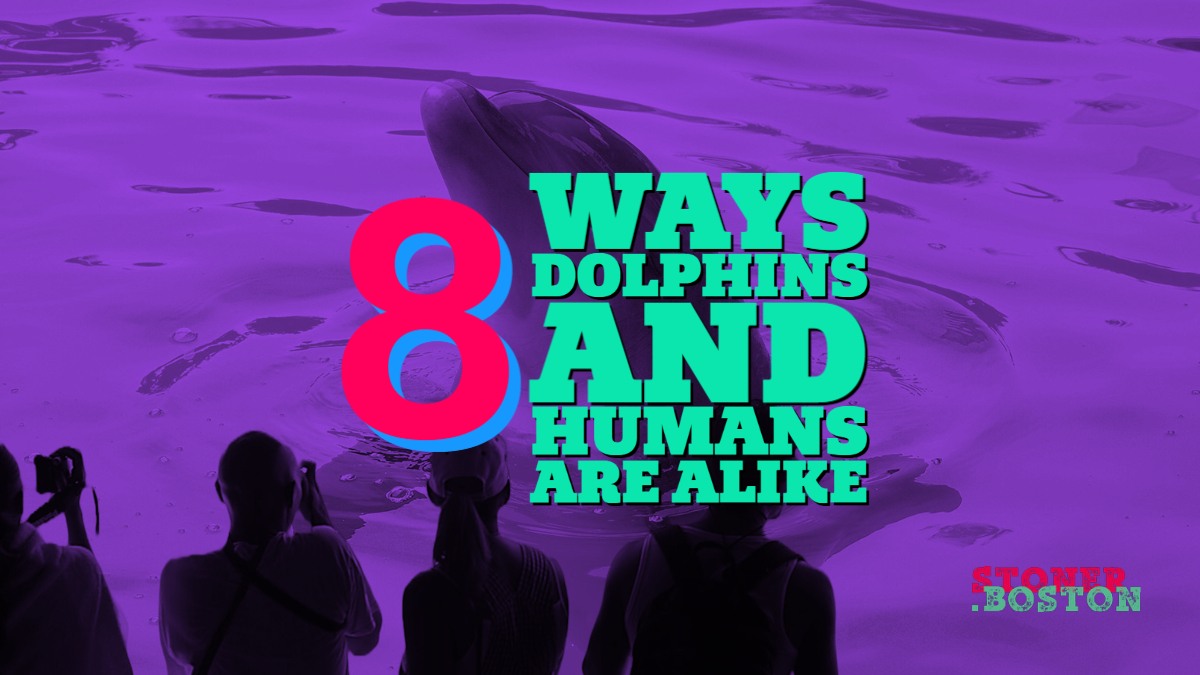 Dolphins and humans are two species that have many intriguing similarities. Despite being different species, they both possess advanced intelligence, social behavior, and advanced communication systems. They are also both adaptable and capable of thriving in a wide range of different environments. This article explores the various ways in which dolphins and humans are alike, exploring the unique qualities and characteristics that make these two species so fascinating to study and learn about.
Intelligence and Problem-Solving Abilities in Humans and Dolphins
Humans and Dolphins are Social
Both humans and dolphins are intelligent, social animals. They are capable of complex thought and problem-solving and form strong bonds with their family and social groups.
Advanced Communication
Humans and dolphins both have advanced communication systems. For example, humans use language to communicate, while dolphins use a variety of vocalizations, such as clicks, whistles, and other sounds, to communicate with each other.
Humans and Dolphins Have Advanced Sensory Systems
Human beings and dolphins both have advanced sensory systems. Humans have five senses – sight, hearing, taste, touch, and smell – while dolphins have six reasons, including the ability to detect electric fields.
Highly Adaptable to Many Environments
Dolphins and humans are both highly adaptable and can live in various environments. Humans have adapted to live in almost every environment on Earth, while dolphins are found in many aquatic habitats, from shallow coastal waters to the open ocean.
Complex Social Structures and Behaviors
Both humans and dolphins have complex social structures and behaviors. For example, humans live in communities and societies and engage in many complex social behaviors, such as cooperation, competition, and conflict resolution. Similarly, dolphins live in complex social groups and engage in various social behaviors, such as cooperative hunting and play.
Vulnerabilities of Dolphins and Humans
Humans and dolphins are both vulnerable to various health threats and diseases. Both species can be affected by infections, parasites, and other illnesses, requiring regular healthcare and medical treatment to maintain their health and well-being.
Intelligence and Adaptability in Humans and Dolphins
Humans and dolphins are both highly intelligent and can learn and adapt. Both species can learn new skills and behaviors, and they can adapt to their surroundings.
Human intelligence is characterized by the ability to think, reason, and solve problems, and it allows humans to communicate and express themselves through language. Dolphins, on the other hand, are known for their intelligence and are considered to be one of the most intelligent animals in the world. They have large and complex brains, and they are able to learn and adapt through various methods such as observation and imitation. Both humans and dolphins have the ability to learn and remember new information, which they use to make decisions and adapt to their surroundings. They are also able to solve problems and find solutions to challenges they face.
Both are Considered Conscious Animals
Both humans and dolphins are considered to be "conscious" animals. This means that they are aware of their surroundings, existence, and mental states. This consciousness allows them to think, feel, and experience the world around them similarly to humans.
Let's Review
Both humans and dolphins are intelligent and social animals
Both species have advanced communication systems and sensory systems
Humans and dolphins are highly adaptable and can live in various environments
Both species have complex social structures and behaviors
Humans and dolphins are vulnerable to various health threats and diseases
Both species are highly intelligent and can learn and adapt
Humans and dolphins are "conscious" animals that are aware of their surroundings and own mental states
While humans and dolphins are different species, they have some significant similarities that make them intriguing and fascinating to study and learn about. These similarities can help us better understand humans and dolphins and appreciate each species' unique and special qualities. For more content like this check out our other articles on Stoner. Boston.
8 ways humans and dolphins are alike

Dolphins and Humans Are Intelligent

Humans and Dolphin Have Vulnerabilities

Dolphins and Humans Have Advanced Sensory Systems

High There Sloth Cartoon
Sloth smoking a joint. "High there" Cartoon
High There Sloth Cartoon and 5 Things Humans and Sloths Have in Common
Did you enjoy the "High There" Sloth cartoon? While sloths and humans may seem very different at first glance, they share some interesting similarities. Here are five reasons why sloths are like humans:
Both sloths and humans are mammals, which means that we share a common ancestor and have similar physiological characteristics, such as warm-bloodedness and the ability to lactate.
Both sloths and humans have relatively large brains compared to their body size, which allows us to think, learn, and make decisions.
Sloths and humans are social animals, and we live in groups or communities with complex social structures and interactions.
Both sloths and humans have unique patterns of spots or fingerprints that can be used to identify individual animals or people.
Sloths and humans have long arms and hands that allow us to manipulate our environment and perform complex tasks. This is particularly evident in three-toed sloths with elongated fingers that are well-suited for gripping branches and other objects.
For more interesting content about animals subscribe to Stoner.Boston!
What Happens If a Dog Gets High From THC
Worried about your dog, cat, or pet ingesting cannabis? THC Is not good for pets, go to the vet. Here's What Happens If a Dog Gets High From THC.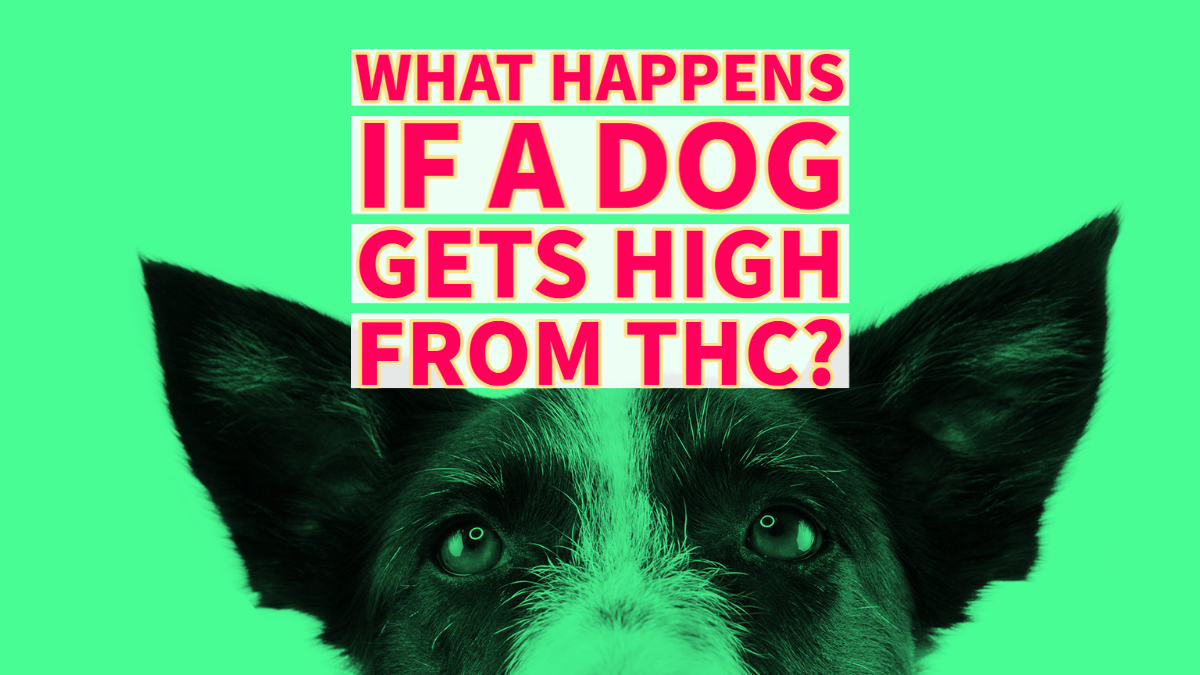 What Happens If a Dog Gets High From THC?
Dogs And Cats Can Get Stoned
It is possible for cats and dogs to get stoned. Cannabis (in whatever form) can be eaten either directly or indirectly through second-hand smoke, and edibles (candy, chocolate bars, etc).
THC Is Toxic To Cats and Dogs
A tiny amount of cannabis is toxic to cats and dogs. Dogs can be poisoned by THC, the psychoactive component in cannabis. Medical cannabis has more THC, and it takes less to harm dogs.
Dogs Have More Cannabinoid Receptors Than Humans
The cannabinoid receptors in dogs' brains make the effects of cannabis more potent than they are in humans. The higher THC sensitivity of dogs makes them more likely to experience unpleasant effects from cannabis. Symptoms like these are caused by THC, the psychoactive element in cannabis.
Dogs Feel The Effects of Cannabis Longer Than Humans Do
Most pets experience symptoms 30-60 minutes after eating or smoking cannabis. Dogs that consume high amounts of cannabis may take up to 5 days to recover. Cannabis consumption can leave dogs high for three to 24 hours. A dog's symptoms of cannabis intoxication may last for 1 to 3 days, with an average of 24 hours.
Take Them To The Vet Fast
When a dog eats marijuana, take them to a veterinarian as soon as possible. When cannabis has not been absorbed, a veterinarian can induce vomiting. Whether your dog ate large amounts of cannabis or only small amounts, you should still call the vet right away. The veterinarian may induce vomiting if the dog has eaten marijuana recently (within 30 minutes).
The Effects Will Likely Overwhelm The Animal
In the event of an overdose, only your vet can successfully treat your dog. Low-dose symptoms usually go away pretty quickly, but they may be excruciating for your dog. Dogs may also experience vomiting, shaking, anxiety, and convulsions.
How To Tell If Your Pet Is Stoned
Dogs and cats with marijuana poisoning may have glazed eyes, stumble/incoordination, pupil dilation, vomiting, coma, and, in 25% of cases, excitement. Veterinary patients with marijuana toxicity are mostly dogs, and almost all show neurologic signs.
Death is Very Rare for Pets That Have Ingested Cannabis
It is extremely rare for dogs to die of marijuana toxicity, but it is a severe condition that requires immediate veterinary care. Additionally, marijuana rarely kills dogs but can cause severe symptoms. While marijuana has a wide safety margin, it still has the potential to make your dog or cat sick and neurologically impaired.
Only A Vet Can Help If You Suspect Your Pet Ingested Cannabis
Your dog should be treated immediately if you suspect exposure. Bring your pet to a vet or an urgent care animal hospital if you notice any suspicious behaviors in your pet. Dogs consuming cannabis or edibles intended for humans need medical attention.
Ask Your Vet About CBD For Your Dog Instead
Some owners give their dogs cannabis for seizures, eating disorders, mobility issues, or even anxiety. Specialty cannabis products designed for pets into their golden years provide relief for many dogs. According to one study, CBD may alleviate pain associated with osteoarthritis in dogs.
CBD oil does not have the same side effects as THC for dogs. Chronic pain can affect dogs just like humans. Be sure to use proper treatments for your animals, and consult a veterinarian for help.
The Whole Plant Must Be Kept Away From Pets
Any part of the plant could also cause toxic exposure to your dog. The whole plant is included. Smoking, eating cannabis oil, or even eating someone's stool after consuming cannabis can cause dogs to ingest THC. Smoking, eating dried plants, eating cannabis-containing foods (e.g., brownies, cookies, butter), and products containing hashish can poison pets.
Recovery For Your Pet Can Take Up to 5 Days
Pets rarely inhale enough marijuana to die. They may still need medical care to recover from poisoning. The minimum fatal oral dose of THC for pets is quite high. High-concentration cannabis edibles, such as medical-grade THC, have caused deaths for animals. Picky eaters, like cats and other pets, are unlikely to be exposed to cannabis.
Edibles Can Be Good For Humans, Not For Pets
Cannabis edibles may help you eat better and feel relaxed, but THC, the psychoactive compound in marijuana, is toxic to dogs. Tetrahydrocannabinol (THC) is cannabis' most potent psychoactive compound. It affects dogs much more than humans. Your dog could die from three grams of THC per two pounds of weight.
A dog could become completely sedated by marijuana. It could be fatal if he or she breathes vomit. You should always get vet care if you suspect your dog has consumed marijuana.
---
Cited Sources
18 Cute Animal Tik-Toks to Watch While You're Stoned
Looking for Cute Animal Tik-Toks? We built a list of 18 of them to get you going! Have a look at these awesome animals, while you're stoned.