Can Laughter Actually Heal?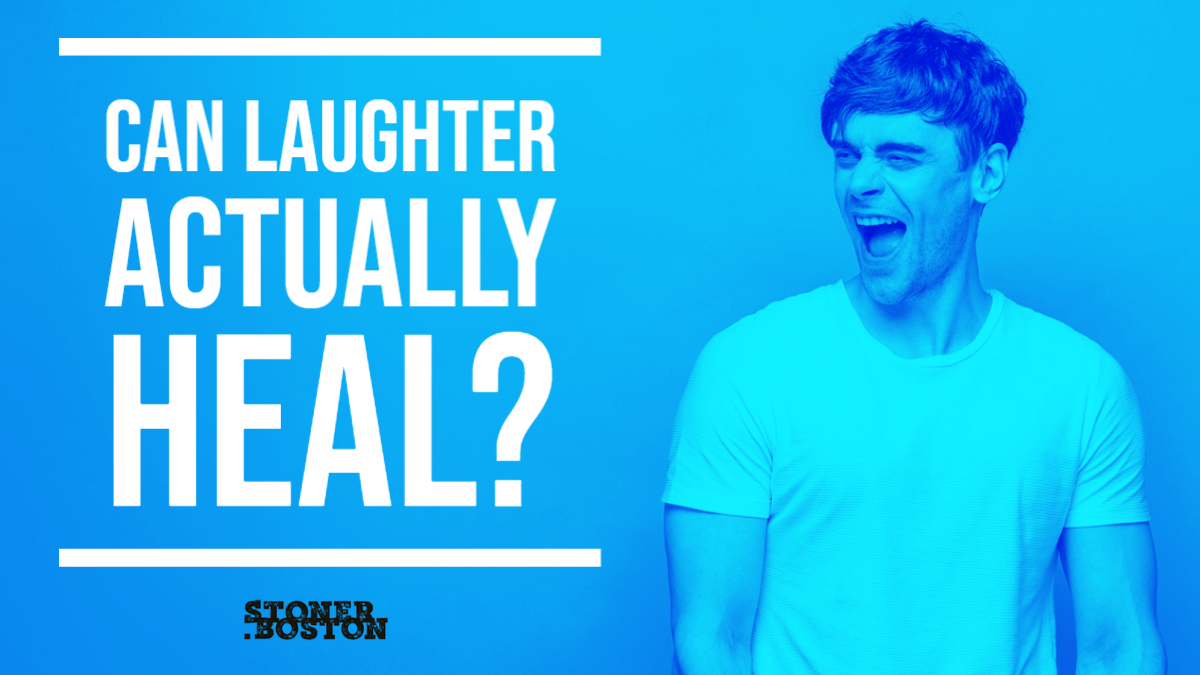 Ever wonder if laughter can actually heal? As the old saying goes, laughter is the best medicine. There may be some truth to that old saying after all!
Laughter Has Been Shown to Boost the Immune System
Laughter has been shown to boost the immune system, making us less susceptible to colds and other illnesses. Laughing helps to reduce stress levels, which can further improve our overall health. In addition, laughter promotes healing by increasing blood flow and oxygen levels in the body. So next time you feel under the weather, sit down with friends who make you laugh or watch a funny movie. It just might be the best medicine for what ails you.
Laughter Can Help Relieve Pain
Laughing has been proven to positively affect our physical and mental health. Laughter releases endorphins, which act as natural painkillers and help reduce stress hormones. In addition, laughter helps to improve blood flow and increase oxygen intake, which can promote healing. For these reasons, laughter may relieve pain effectively. Additionally, it can also allow us to cope with difficult situations and boost our immune systems. So next time you're in pain, check out your favorite show's bloopers or try typing "funny" into Pinterest. You're sure to find something that will make you laugh!
(*Please seek medical attention or advice if you are in extreme pain. I wouldn't recommend laughing over funny videos if you are in severe pain or wounded.)
Having a Laugh Can Reduce Stress and Anxiety
So more about the healing of laughter; laughter reduces stress and anxiety and helps us connect with others. When we laugh, our bodies release endorphins which have mood-boosting effects. Laughter also helps to relieve muscle tension, and it can even boost our immune system. One study showed that group laughter reduced stress and anxiety in patients with severe kidney disease. Next time you're feeling stressed or anxious, try imagining something funny or go to google and type in your favorite animal along with the word funny. Laughter is a powerful tool, and it's always available for free. Feel free to give it a try!
Giggles May Improve Cardiovascular Health
Studies have shown that laughter can provide several health benefits, including improving cardiovascular health. Laughter has been shown to increase heart rate and blood flow, which can help lessen heart disease risk. Furthermore, laughter has been shown to reduce stress levels and improve mood, which can contribute to a healthier heart. So next time you feel down, look for "try not to laugh videos." Laughing might be an ingredient to a healthy heart.
Laughter Can Help You Sleep Better
You wonder, how else can laughter heal? Laughter can help you sleep better by releasing endorphins, which have been shown to improve mood and reduce pain. Laughter also helps to relax the body and ease tension. So, if you have trouble sleeping, try watching a funny movie or TV show before bed. You may sleep more soundly and wake up feeling refreshed and well-rested.
How to Incorporate More Laughter Into Your Life
Furthermore, laughing can heal. Not only does it help to reduce stress and relieve pain, but it also boosts your immune system and improves your overall sense of well-being. Unfortunately, sometimes life gets in the way, and we forget to laugh. So, here are a few ideas for adding laughter into your life:
Spend time with friends and family. Laughter is contagious, so being around people who make you laugh is an excellent way to up your laughter quotient.
Watch comedies on TV or streaming services. Whether it's a classic sitcom or a modern stand-up special, laughter is just a click away.
Go to a comedy club. Seeing live comedy is an excellent way to laugh. And who knows, you might even be inspired to try stand-up yourself!
Make time for play. Laughter is often associated with childhood, and for a good reason – playing around is a great way to let off some steam and have some fun. So go ahead and indulge in some silly fun every now and then. It's good for the soul!
When it comes to improving your health, laughter is the easiest medicine. From boosting your immune system to reducing stress and anxiety, there are plenty of reasons to laugh daily. Engaging in laughter can heal! If you're looking for ways to have more laughter in your life, be sure to check out our website – stoner.boston – for more interesting content. And don't forget to subscribe while you're there!
5 Tips for Breaking Bad Habits and Forming Positive Habits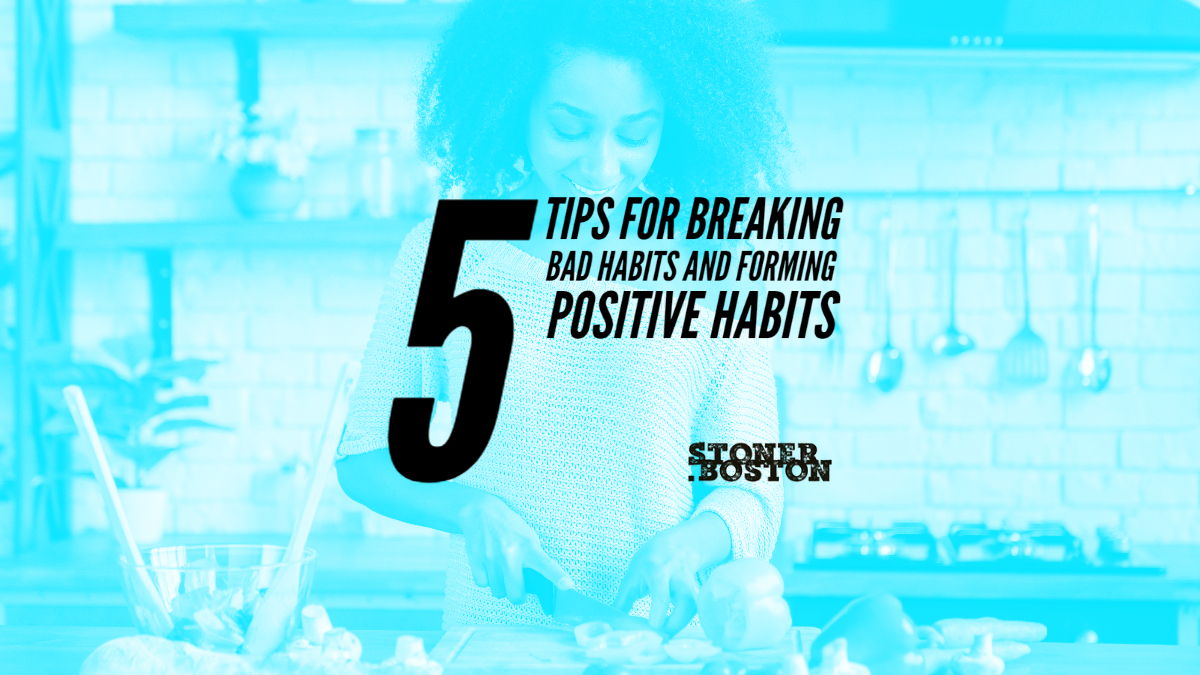 When it comes to replacing bad habits with positive ones, there are a variety of different approaches you can take. Some methods might be more effective than others depending on your situation and goals, but here are just a few examples to get you started:
5 Tips For Breaking Bad Habits
Set specific, measurable goals and track your progress. Whether you want to include cannabis in your yoga/meditation routine, eat healthier, or exercise more consistently, having concrete goals and tracking your progress can help keep you motivated and on track.
Use positive reinforcement to reinforce the behaviors you want to see. For example, if you achieved a small goal you have set for yourself treat yourself to something else that is good for you. Let's say you finished your work instead of procrastinating, take time to get some exercise or go for a walk. You earned leisure time, and you deserve fresh air and exercise.
Find an accountability partner or group who will help support and motivate you along the way. Whether it's joining a group fitness class or finding a friend who is also trying to form positive habits, having someone else to cheer you on and help keep you accountable can be a great way to stay on track.
Change your environment and routine in small, manageable ways that are easy to stick with. For example, try switching out your regular coffee for an iced matcha latte, or start taking the stairs instead of the elevator at work. Making simple changes like these can help make your new habits more manageable and easier to stick with over time.
Be patient, persistent, and consistent in your efforts. It may take some trial and error to find the approach that works best for you, but with time and practice, you will be able to cultivate positive habits that last for the long term.
Conclusion
We hope you enjoyed our blog on how to replace undesirable behaviors with positive ones. Many of us are aware that we can be our own worst enemies when it comes to bad habits. If you have a problem with a bad habit, take the time to identify the problem and how you can replace that behavior with a positive one that will help you grow. Thanks for reading! For more exciting content, check out our other articles on Stoner.boston!
Here's Why Weed Should be Marketed Like Wine
Wine is a sophisticated drink that is enjoyed in a relaxed setting. Weed should be marketed in the same way, as something that can be enjoyed with friends.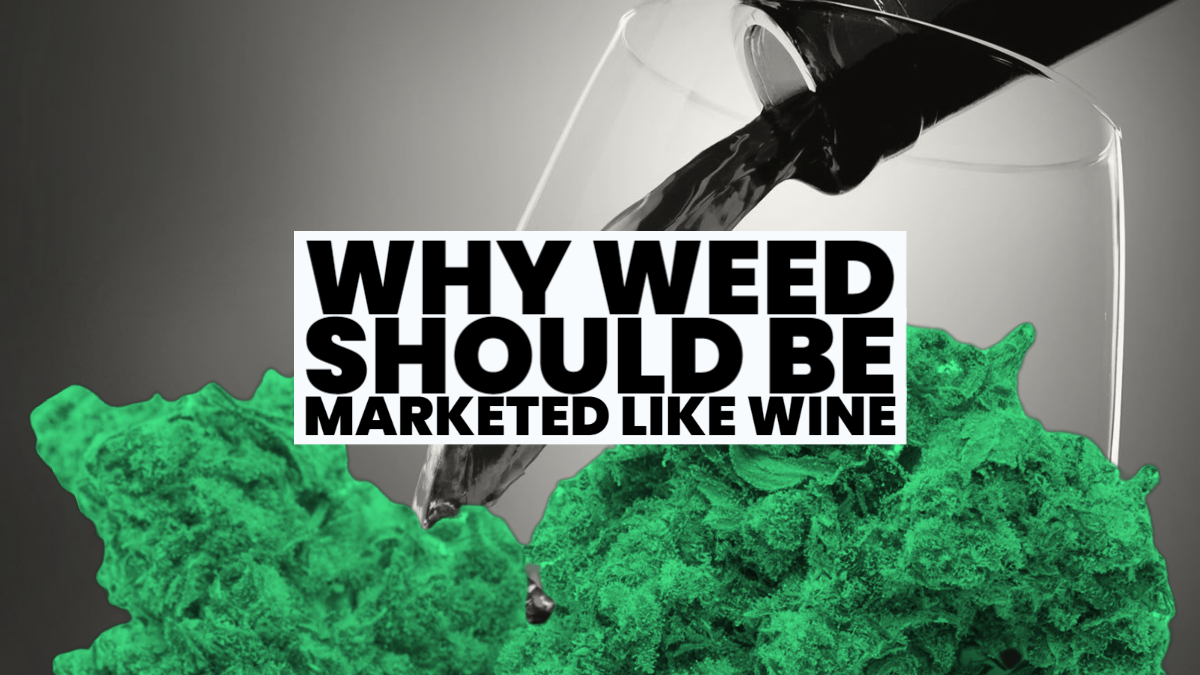 Wine is Seen as a Sophisticated Drink Enjoyed at Social Gatherings
It's time for weed to receive the same level of social acceptance as wine, and should be marketed the same way, too. Why toast with a glass of Cabernet when you could indulge in a joint or edible of high-quality cannabis? Both wine and cannabis can enhance the flavors of a good meal, elevate conversation, and bring people together in a gentle and enjoyable stoned state of mind.
Cannabis Consumption has Less Health Risks
In fact, cannabis consumption is often far less detrimental to one's health than excessive alcohol consumption. So why not swap out that bottle of pinot noir for some carefully curated strains of cannabis at your next social gathering? Let's lift the stigma surrounding cannabis and give this herb the sophisticated status it deserves. Cheers!
Weed Should be Marketed in the Same Way, as Something that can be Enjoyed in a Relaxed Setting with Friends
Who says weed can't be enjoyed just like a fine wine? In our society, we are all too quick to judge weed smokers and label them as "lazy stoners," but in reality, weed can provide the perfect accompaniment to a relaxing evening with friends. This is where the power of marketing comes into play. Weed should be marketed as a social activity, comparable to having a glass of wine or sharing a cigar.
It Enhances Life Experiences
Focus on the aromas and flavors, promote it as a way to enhance food, music, and conversation. Instead of viewing weed as something dirty or shameful, let's reframe it as an adult indulgence to be savored and enjoyed in good company. It's time for weed to step out of the shadows and into the sophisticated social scene.
The strains of weed could be labeled like wine, with different flavors and levels of potency
Have you ever strolled through the marijuana dispensary, puzzled by the array of strains available? With names like Blue Dream, Pineapple Express, and OG Kush, it can be hard to understand the difference between them. Just like labels on a bottle of wine list the grape varietal and region, marijuana strains could potentially be labeled with information about their flavor profile and potency.
Environment Variables Change the Produced Product
These differences are primarily attributed to terpenes, aromatic compounds found in marijuana (and many other plants) that not only contribute to taste and smell, but also have potential therapeutic effects. This labeling system would provide consumers with valuable information for choosing marijuana strains based on their desired sensory and medicinal experience. In our increasingly legalized and regulated marijuana market, implementing strain labeling could lead to a more nuanced understanding of this diverse plant medicine.
Just like wine, There Would be a Variety of Prices for Different Types of Weed
Weed, just like wine, has a wide range of quality and pricing. Just as wine enthusiasts determine quality based on the type of grapes used, weed connoisseurs base value on the strain and cultivation method. And just as bottles of wine line the shelves with varying prices depending on quality and brand, so too can one find different types of weed with prices ranging from budget-friendly to high-end.
Not all Weed is Equal, Just Like all Grapes Aren't Equal
So next time you're browsing your local dispensary's shelf, remember that just like with wine, not all weed is created equal. Pick a strain that suits your taste and budget, and enjoy the unique variety that the world of weed has to offer.
People who Enjoy Smoking Weed Could Become Just as Passionate About it as Wine Lovers are About Their Favorite Type of Wine
Just like wine lovers will wax poetic about the terroir of their favorite vineyard and the specific grape varietals used in a particular vintage, marijuana connoisseurs can be just as passionate about their favorite strain. Similar to wine grapes, different strains of weed have unique flavor profiles influenced by factors such as the strain's genetic makeup, the terpenes present, and even the soil and elevation where it was grown.
Passion for Grapes is Just Like Passion for Marijuana
However, unlike grapes which are often mass-produced in large commercial vineyards, marijuana is often grown by small-scale farmers who personally tend to each plant. This passion for cultivation ensures that every puff of a hand-selected bud is bursting with flavor – perfect for any cannabis aficionado looking to enhance their smoking experience. Who knows? You may just find yourself developing a passion for weed worthy of any fine wine connoisseur.
Conclusion
The parallels between wine and weed are many, but there are still some areas where the two could learn from each other. Wine is often marketed as a sophisticated drink that should be enjoyed in a relaxed setting with friends. Weed should be marketed in the same way, as something that can be enjoyed in a relaxed setting with friends. The strains of weed could be labeled like wine, with different flavors and levels of potency.
Just like wine, there would be a variety of prices for different types of weed. People who enjoy smoking weed could become just as passionate about it as wine lovers are about their favorite type of wine. What type of labeling and marketing similarities did we miss? Let us know in the comments.
Is Hemp Housing The Best Thing For Cheaper Housing Ever?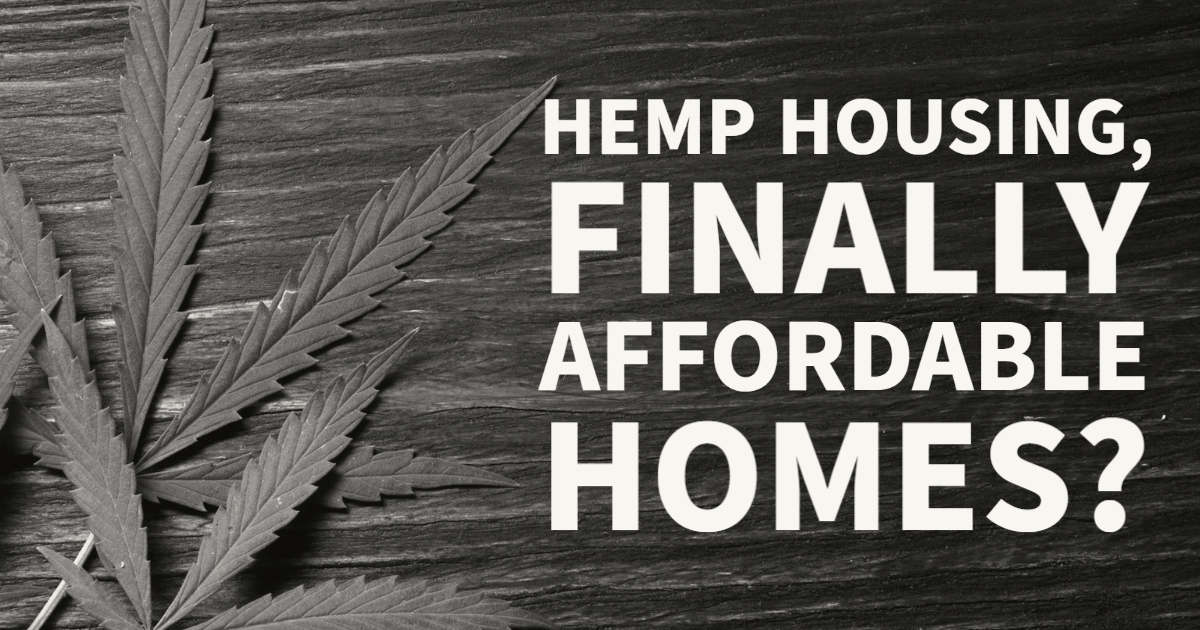 This hemp home in Asheville, North Carolina (NC) was constructed by a 40-person volunteer, subcontractor, and design team using Hempcrete, which consists of hemp, lime, and water. Hempcrete, the first permitted homemade insulation made from hemp plants, lime, and water, was installed outside Chelsea. Hempcrete, made from hemp and lime, has been used to build an eco-friendly house inside a converted farm shed.
Hemp is a Healthier and more Sustainable Alternative
Hemp is a healthier and more sustainable alternative to many conventional construction materials. Hempcrete is made by mixing hemp with lime and water to create a construction material known as Hempcrete. Besides its safety for construction, hemp also boasts several environmental and health benefits. The hemp plant grows quickly, requires little or no pesticides or fertilizers, and is easy and environmentally friendly to turn harvested hemp into construction materials such as Hempcrete.
We Can't Ignore Hemp's Price-Competitiveness
With its price-competitiveness and environmental credentials, hemp is already severely worth consideration as a primary building material right now. Moreover, hemp deserves the chance to be the primary building material because it is both benign in its production and use. It could even improve the living experience of the home.
Hemp Has Advantages Over Cement
However, despite its numerous advantages over cement, hemp is not considered a superhero of building materials. Compared to its namesake, cement, Hempcrete offers some other benefits besides being a durable material. However, you may need to raise your build costs significantly if you use Hempcrete for home construction. It's still relatively rare and expensive to obtain. The solution to that problem is easy, make more hemp farms.
New Houses are Still Rarely Constructed with Hempcrete
A hempcrete can be produced relatively cheaply if its hemp is grown locally and is delivered to the construction site via energy costs. However, new houses are still rarely constructed with Hempcrete. As a result, Hempcrete makes up just a tiny percentage of all construction in Paris.
To Make Hempcrete At Home Still Needs Metal and Wood
It is possible to make many parts needed for building a home from hemp, but there are a few limitations. For example, if you build your own home with hemp, you would also need to use other materials, such as wood or steel.
Some people are not building houses with hemp because of the expertise required. Group innovation could solve these problems relatively quickly if more people began building homes with hemp.
Hemp Can be Used to Build a Home
Even so, if someone says that hemp can be used to build a home, you may think they're insane. You can make with hemp as a growing global network of enthusiasts wants everyone to know. If you're considering it, you might discover others in your community have similar ideas.
How Hempcrete is Made
Hempcrete is made by mixing water, lime (pulverized limestone), and hurd. The hurd that comes from the middle of a stem is mixed with water and molded into walls. After removing the fibers from the hemp stalks, the cores remain, which are the woody internal parts of the stalks. Hempcrete is a mixture of lime and water and hemp hurds.
Builders Must Manually Mix Dry Hemp
To build walls, builders must manually mix dry hemp to make Hempcrete, which is then compacted between forms. This material can be formed into shapes that fit between house studs, such as blocks or bricks. As soon as hemp mulch is dry, thick, highly insulated walls are built, which also support the home.
Highly Insulated, Breathable Walls
A lime-rich mix of hemp hulls, lime, and sand was then applied to the interior wall surfaces after the spray-applied installation of the walls was completed. A hemp-lime mixture also created highly insulated, breathable walls, which produced long-lasting homes with increased comfort over existing housing options.
Hemp Homes can Protect the Interior From Moisture
In addition to insulating against the heat, hemp walls conduct moisture from the interior to the outside. Both new and existing homes can be protected from moisture damage by using hemp as stucco-like material.
The Hemp Plant Grows Very Quickly, Which Leads to Cheaper Housing
When Hempcrete is made with the current methods, claims include it doesn't use as much water as other stringy plants like flax. The hemp plant, however, grows very quickly, much faster than wood. Also, it can be harvested without harming the environment and used for construction. In fact, Hempcrete's main appeal is its ability to sequester carbon and its easy cultivation and harvesting, which makes it a popular material among environmentalists.
Resilience, Vapor Permeability, and Carbon Absorption
With hemp and lime matrix combination, Hempcrete has high resilience and vapor permeability, creating a building that locks in carbon, helping to create a healthier structure. Additionally, Hempcrete locks up atmospheric carbon (like wood) within its hemp components. Lime reduces CO2 when it is made but will also absorb gas from the atmosphere when it is dry. Its exterior walls are spray-applied, breathable Hemplime, while its interior floors are HempWood, incredibly durable and breathable. The home was officially unveiled on Earth Day as Pennsylvania's first hemp-based residential renovation.
HempLime Homes of New Castle
HempLime Homes are renovated in New Castle's Lower East Side by DON Enterprise. The renovation initiative is led by DON Enterprise of New Castle, PA.
Texas A&M University Got $3.47m from the DOE
Texas A&M University was awarded $3.47 million by the Department of Energy (DOE) to help build affordable housing through 3-D printing of a hemp-based construction material called Hempcrete. In addition, a company in Washington state received a $100,000 grant from the Environmental Protection Agency (EPA) last year to support the development of industrial hemp-based sustainable bricks.
Pavatex
Many units were constructed using Lime Technology's Hempcrete, or Natural Building Technologies' Pavatex Wood Fiber. In contrast, others were constructed using Lime Technology's Hempcrete.