The Renaissance of the 21st Century
When the plague hit the world in the 14th century, it caused a huge turning point in the mentality of humans. They began to question everything, including authority. Covid did the same thing.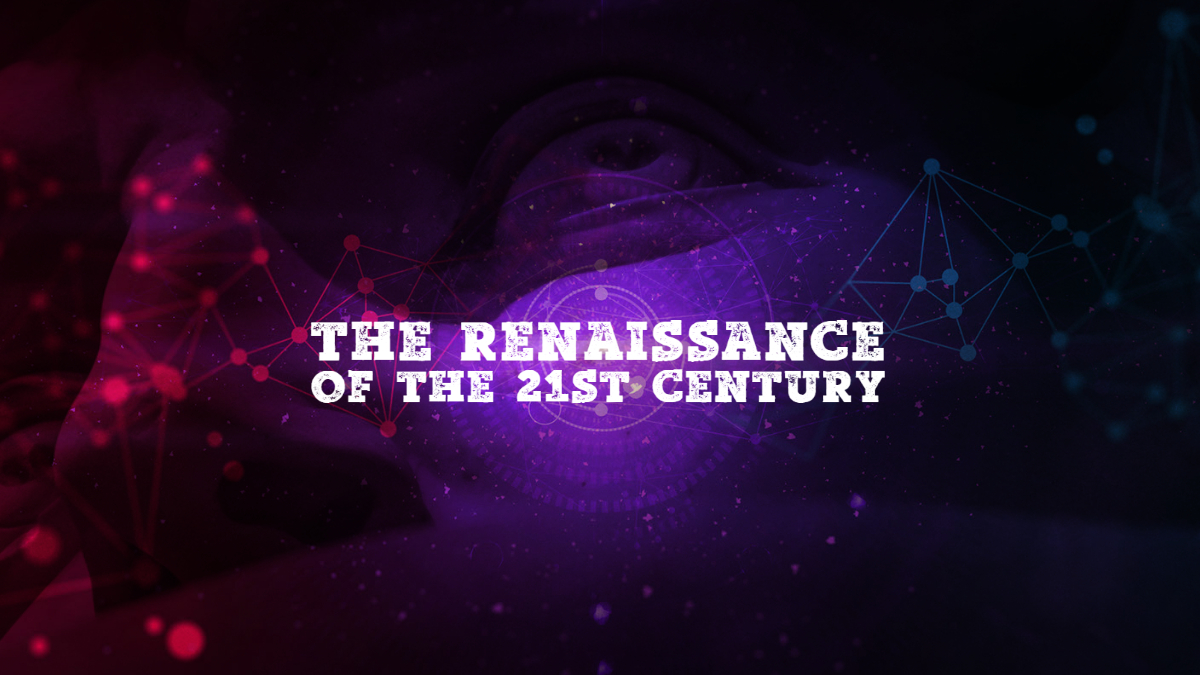 When the plague hit the world in the 14th century, it caused a huge turning point in the mentality of humans. They began to question everything, including authority. The Renaissance began.
Covid did the same thing.
Following the plague of the 14th century, the Renaissance began.
We're going to see a huge wave of creative works in this century. It'll be our generations Renaissance of arts, theatre, music, imagery, videography, technology, and societal development.
New Technology Is Akin to the Renaissance Printing Press

As we integrate new technology, just as the printing press did prior to the beginning of the Renaissance, we will learn to innovate and create in entirely new ways. Exploring the boundaries of what it means to be "creative".
In the artists' storage box, AI will be used to examine and challenge old ways. Currently unseen solutions will begin to flood the world stage.
Solving Complex Problems with the Push of a Button
Integration tactics, problem solving, and project completion will become as simple as pressing the tweet button.
Our society is pushing back against injustices, inequalities, and false information that governs our free will. We seek freedom to express ourselves, and to explore the unknown.
I believe the legalization of cannabis and psychedelics is the ground floor of the process of Renaissance.
AI will push old ideas aside, with a rapid onset of new ideas, more efficiency, and new solutions to complex issues we currently face.
With the help of new technology and easier access to new knowledge, society is actively challenging outdated information and old ideas already.
Unlike the 14th century, the church is not the authority this time around. The current authority is bad science, banking, narrow-minded politicians, false idols, and misappropriated technology.
Challenge New Ideas
If you're guilty of rejecting new ideas, new ideologies, and feel the need to put down those that wish to explore new ideas, that's ok – it's all part of the process. New ideas must be challenged in order to fully understand them, and to test their permeability.
I personally welcome new ideas, but may challenge them.
There are 3 possible outcomes:
I change my mind
You change your mind
No conclusion, and further analysis is needed
The more this process occurs, the greater the impact on the next generation.
The ideas and conflicts with seemingly no resolution will be challenged by AI, and solved.
We must use this technology carefully, this is the most frightening part of the 21st century. It either creates a sci-fi horror movie, or a utopia. There is no room for error here.
What a time to be alive, we're seeing the modern interpretation of what the entry into the Renaissance was like.
We can learn from the previous mistakes of the 14th century humans, and avoid them.
We are on the verge of the next massive evolutionary jump, which will coincide with technological advances beyond our current comprehension. It will happen incredibly fast, and there is no way to stop it once it begins.
Let's make it count.
Be good to each other.
-HxHippy
5 Tips for Breaking Bad Habits and Forming Positive Habits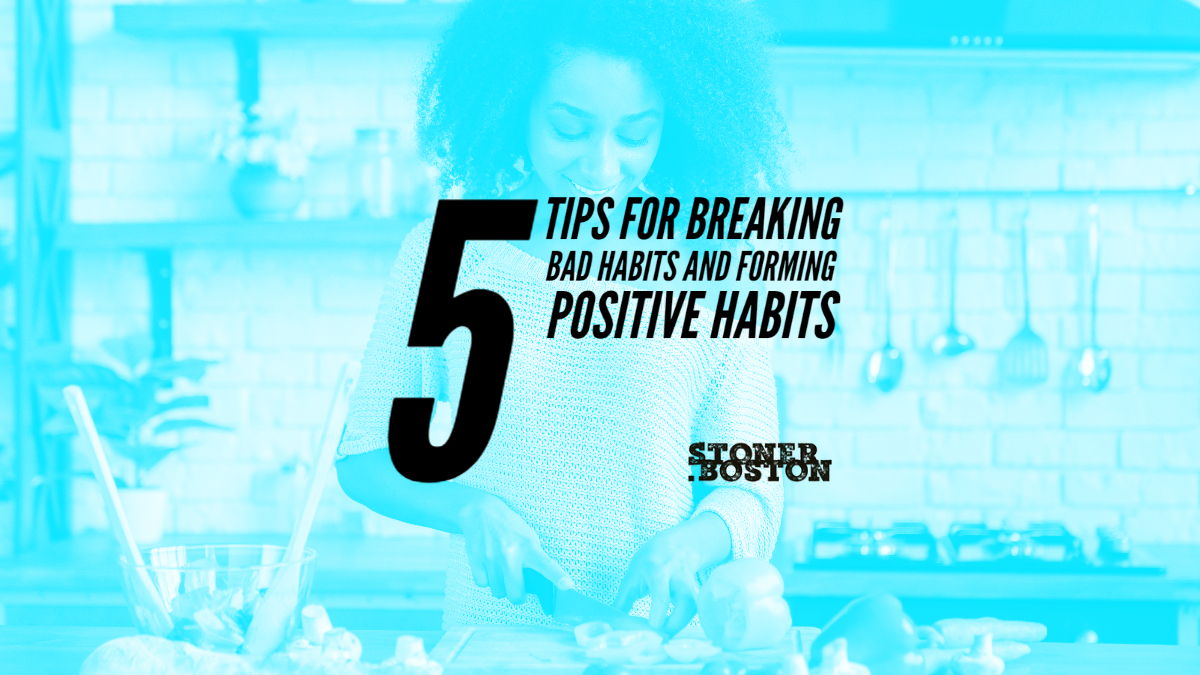 When it comes to replacing bad habits with positive ones, there are a variety of different approaches you can take. Some methods might be more effective than others depending on your situation and goals, but here are just a few examples to get you started:
5 Tips For Breaking Bad Habits
Set specific, measurable goals and track your progress. Whether you want to include cannabis in your yoga/meditation routine, eat healthier, or exercise more consistently, having concrete goals and tracking your progress can help keep you motivated and on track.
Use positive reinforcement to reinforce the behaviors you want to see. For example, if you achieved a small goal you have set for yourself treat yourself to something else that is good for you. Let's say you finished your work instead of procrastinating, take time to get some exercise or go for a walk. You earned leisure time, and you deserve fresh air and exercise.
Find an accountability partner or group who will help support and motivate you along the way. Whether it's joining a group fitness class or finding a friend who is also trying to form positive habits, having someone else to cheer you on and help keep you accountable can be a great way to stay on track.
Change your environment and routine in small, manageable ways that are easy to stick with. For example, try switching out your regular coffee for an iced matcha latte, or start taking the stairs instead of the elevator at work. Making simple changes like these can help make your new habits more manageable and easier to stick with over time.
Be patient, persistent, and consistent in your efforts. It may take some trial and error to find the approach that works best for you, but with time and practice, you will be able to cultivate positive habits that last for the long term.
Conclusion
We hope you enjoyed our blog on how to replace undesirable behaviors with positive ones. Many of us are aware that we can be our own worst enemies when it comes to bad habits. If you have a problem with a bad habit, take the time to identify the problem and how you can replace that behavior with a positive one that will help you grow. Thanks for reading! For more exciting content, check out our other articles on Stoner.boston!
Can Laughter Actually Heal?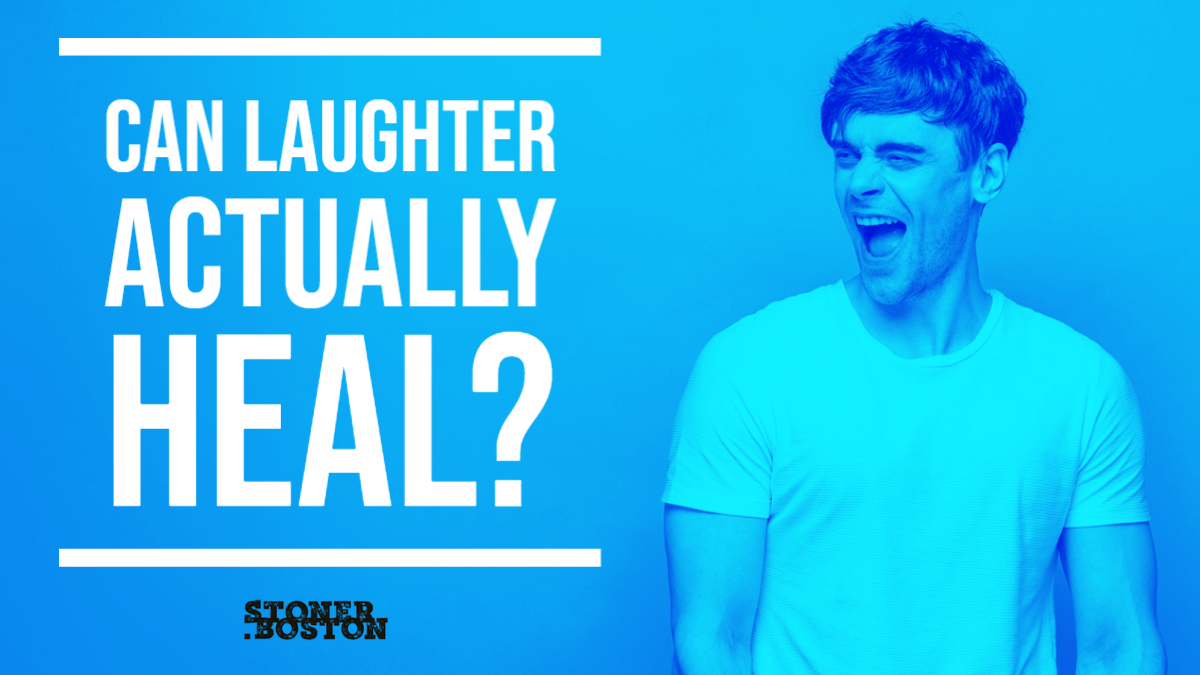 Ever wonder if laughter can actually heal? As the old saying goes, laughter is the best medicine. There may be some truth to that old saying after all!
Laughter Has Been Shown to Boost the Immune System
Laughter has been shown to boost the immune system, making us less susceptible to colds and other illnesses. Laughing helps to reduce stress levels, which can further improve our overall health. In addition, laughter promotes healing by increasing blood flow and oxygen levels in the body. So next time you feel under the weather, sit down with friends who make you laugh or watch a funny movie. It just might be the best medicine for what ails you.
Laughter Can Help Relieve Pain
Laughing has been proven to positively affect our physical and mental health. Laughter releases endorphins, which act as natural painkillers and help reduce stress hormones. In addition, laughter helps to improve blood flow and increase oxygen intake, which can promote healing. For these reasons, laughter may relieve pain effectively. Additionally, it can also allow us to cope with difficult situations and boost our immune systems. So next time you're in pain, check out your favorite show's bloopers or try typing "funny" into Pinterest. You're sure to find something that will make you laugh!
(*Please seek medical attention or advice if you are in extreme pain. I wouldn't recommend laughing over funny videos if you are in severe pain or wounded.)
Having a Laugh Can Reduce Stress and Anxiety
So more about the healing of laughter; laughter reduces stress and anxiety and helps us connect with others. When we laugh, our bodies release endorphins which have mood-boosting effects. Laughter also helps to relieve muscle tension, and it can even boost our immune system. One study showed that group laughter reduced stress and anxiety in patients with severe kidney disease. Next time you're feeling stressed or anxious, try imagining something funny or go to google and type in your favorite animal along with the word funny. Laughter is a powerful tool, and it's always available for free. Feel free to give it a try!
Giggles May Improve Cardiovascular Health
Studies have shown that laughter can provide several health benefits, including improving cardiovascular health. Laughter has been shown to increase heart rate and blood flow, which can help lessen heart disease risk. Furthermore, laughter has been shown to reduce stress levels and improve mood, which can contribute to a healthier heart. So next time you feel down, look for "try not to laugh videos." Laughing might be an ingredient to a healthy heart.
Laughter Can Help You Sleep Better
You wonder, how else can laughter heal? Laughter can help you sleep better by releasing endorphins, which have been shown to improve mood and reduce pain. Laughter also helps to relax the body and ease tension. So, if you have trouble sleeping, try watching a funny movie or TV show before bed. You may sleep more soundly and wake up feeling refreshed and well-rested.
How to Incorporate More Laughter Into Your Life
Furthermore, laughing can heal. Not only does it help to reduce stress and relieve pain, but it also boosts your immune system and improves your overall sense of well-being. Unfortunately, sometimes life gets in the way, and we forget to laugh. So, here are a few ideas for adding laughter into your life:
Spend time with friends and family. Laughter is contagious, so being around people who make you laugh is an excellent way to up your laughter quotient.
Watch comedies on TV or streaming services. Whether it's a classic sitcom or a modern stand-up special, laughter is just a click away.
Go to a comedy club. Seeing live comedy is an excellent way to laugh. And who knows, you might even be inspired to try stand-up yourself!
Make time for play. Laughter is often associated with childhood, and for a good reason – playing around is a great way to let off some steam and have some fun. So go ahead and indulge in some silly fun every now and then. It's good for the soul!
When it comes to improving your health, laughter is the easiest medicine. From boosting your immune system to reducing stress and anxiety, there are plenty of reasons to laugh daily. Engaging in laughter can heal! If you're looking for ways to have more laughter in your life, be sure to check out our website – stoner.boston – for more interesting content. And don't forget to subscribe while you're there!
Gas Station Weed: Love it or Hate it?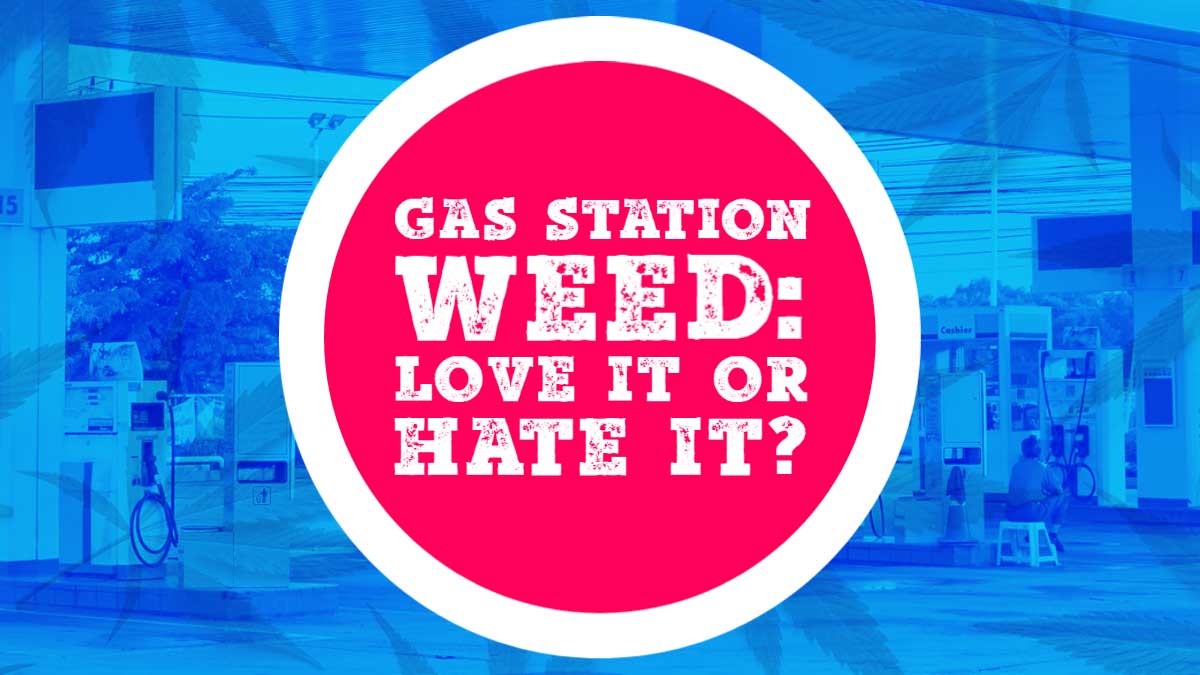 For better or for worse, the cannabis industry is growing up, and Circle K along with GTI is making a push. No longer confined to back-alley deals and head shops, legal weed is now a mainstream industry with immense potential. One of the latest developments in the world of cannabis is Circle K's decision to team up with GTI to sell weed at their gas stations. Some people in the industry feel that this normalizes cannabis, while others believe that it cheapens the value of the plant. What do you think?

The Case for Normalization
Cannabis has come a long way in recent years. Thanks to legalization efforts, increased public acceptance, and a burgeoning industry, weed is slowly but surely shedding its negative stereotypes. For many people in the pro-normalization camp, Circle K's decision to sell cannabis is just another step in the right direction. They argue that by selling weed at gas stations, cannabis will become more accessible and, thus, more normalized in society.
This is absolutely true. For the industry to mature, consumers must present preferences based on their personalities and what they want from a product rather than just buying whatever's cheapest or most expensive without considering anything else, like quality. They will also begin to choose where they shop, how they shop, and define why they shop there. They will also start to form a formal opinion on the companies who make these items for them. This is when customer reviews start to mean something, and branding is the most critical element of the first interaction with a new product or company.
Example Time
Let's take a look at blue jeans for an example of how this plays out for traditional shoppers and how it relates to marketing value.
Lower Tier Products
A simple example of this would be blue jeans. I can buy some cheap $10 jeans online, and they will serve their purpose. They will not be in any way a premium product. The stitching may fall apart, the metals used for the clasps may cause irritation, and the material may be just a cheap fabric that is coated with dye to make it look like denim. The pants will be the overall concept of blue jeans, right? Blue-ish, and pants that likely follow 2 pockets in the front along with an inner mini pocket and 2 pockets in the back. They serve the purpose and are styled as blue jeans, so, therefore, they are blue jeans, just cheaper.
Middle Tier Products
On the middle tier, we have the classic fit blue jean. Exactly what is expected of classic blue jeans, with the style, feel, comfort level, and durability. This option isn't as cheap as the previously mentioned cheaper alternative example, but overall, the difference is that the middle tier is made not just for function but also for value. The value is that it's a trusted product, without a lot of extras thrown in, and none of the mistakes of the cheaper alternative. It will last longer and can be trusted to serve the function.
Top Tier Premium Products
On the top tier, we have style, premium materials, a world-famous designer behind the name, and stitching patterns that expand on the idea of what style means for blue jeans. The function likely did not change. They are still pants. The function, along with top quality and an added bonus of showcase, becomes the added value on top of the standard idea: blue jean pants.
Relevant for marketing cannabis and the cannabis industry as a whole
The cannabis industry is now seeing this happening with Circle K's decision to team up with GTI. While the average consumer may head on over and buy some, the traditional cannabis smoker likely won't. The new-age cannabis smoker sees a product with a lot of hype and finds a convenient way to get it with the Circle K and GTI partnership. From a marketing standpoint, they are qualifying new buyers and opening a new avenue for cannabis.
The Case for Cheapening Cannabis

On the other side of the argument are those who feel that selling cannabis at gas stations cheapens the value of the plant and its purpose. They argue that weed should be treated like any other luxury item and sold in dispensaries or specialty stores—not convenience stores. They worry that if cannabis is too easily accessible, people will take it for granted and not appreciate its true value, further troubling the industry.
Traditional Shoppers shouldn't be exposed to uninformed purchases
As a licensed holistic herbalist, along with a master certification for cannabis, I empathize with the sentiment. They're right. This plant isn't a gimmick and shouldn't be treated as such. Its value is not known well enough for such a low-quality assumption to hit the traditional shopper's market. Where will it be on the shelves next to the cigarettes and lottery?
Clarification on how the Circle K collaboration with GTI Actually looks
Actually, no, it won't be next to the lottery machine or the cigarettes. It's displayed as an attached dispensary inside the store with its own entrance, according to the preliminary models shown in various news outlets.
Let's be real, the assumption will be that it's a product in a cheap bag next to the smokes and lotto machine. It's 2022, the industry is largely perceived as a cash grab, and Twitter is a thing. Only time can fix that assumption, and even then, it will never fully go away.
Medical Cannabis should be specialized, not commercialized weed
The cannabis plant is not something that should be touted as a "quick fix" for ailments, as research will demonstrate as the industry and usage of the plant mature. Practitioners in specialized environments should be the face of the medical cannabis industry. In order to achieve the desired results for relief, cannabis regimens must be combined with therapeutic practices. For some, cannabis is enough for treating pain, but cannabis should often be used in conjunction with other treatments like stretching, chiropractic visits, or physical activity to provide additional relief.
Some patients are able to perform therapy that, without cannabis, might be grueling or impossible entirely because the cannabis plant allows the body to function better. If medical use is the focus, it shouldn't just be a "quick in and out" from the convenience store, some thought and care should be taken.
So what does this all mean for the weed industry?
It's likely that the gas station weed will be viewed and described exactly in that way, gas station weed, or cheap weed. GTI does make a huge risk to their brand by making this move, a lot more of a brand hit than Circle K will take, at least from the educated cannabis consumer side of things. You could argue that GTI is "taking one for the team". As far as marketing cannabis, this creates a huge value for brands that are in a focused dispensary.
The cannabis industry now has a definitive weed market to work off of
Dispensaries can now be viewed as "top tier", whereas before they could only go off of what they said in their marketing efforts. Now traditional dispensaries are legitimately a better place to buy weed. Before, the only comparison was street weed vs dispensary weed. Dispensaries were only considered "better ways to buy weed" to people that didn't care of the legality to begin with, unlicensed dealers were still considered a valid option, and in a lot of cases, they still were the better option.
Just because the dealer's farm wasn't licensed didn't mean they didn't craft some dank buds. The average consumer, however, will never consider buying from an unlicensed farm, so dispensaries were the only option, with no value competition. You got what you got.
The value of a weed dispensary is now in the forefront
Traditional shoppers now have traditional options, putting the value proposition back into dispensary locations. It is more likely that the average consumer won't assume advocates mean go buy weed from an unlicensed operation when they say "don't buy cheap weed" or "don't buy gas station weed". Now the traditional shopper will relate that to mean don't buy weed at a gas station. Go to the "real" dispensary instead, giving it a higher perceived value.
Conclusion
There's no easy answer when it comes to this question. Both sides have valid arguments, and it's ultimately up to each individual to decide where they stand on the issue. No matter what your opinion is, there's no denying that Circle K's decision to sell cannabis at their gas stations is a major development in the world of weed. It will be interesting to see how this plays out in the coming years and what effect it has on the cannabis industry as a whole, but from the analysis of the industry, I think it is leaning towards normalizing the market, personally.