Ten Stoner Games on Steam
It's no secret that a lot of stoners play video games. We took a dive into the steam market to find ten stoner games you should play while baked.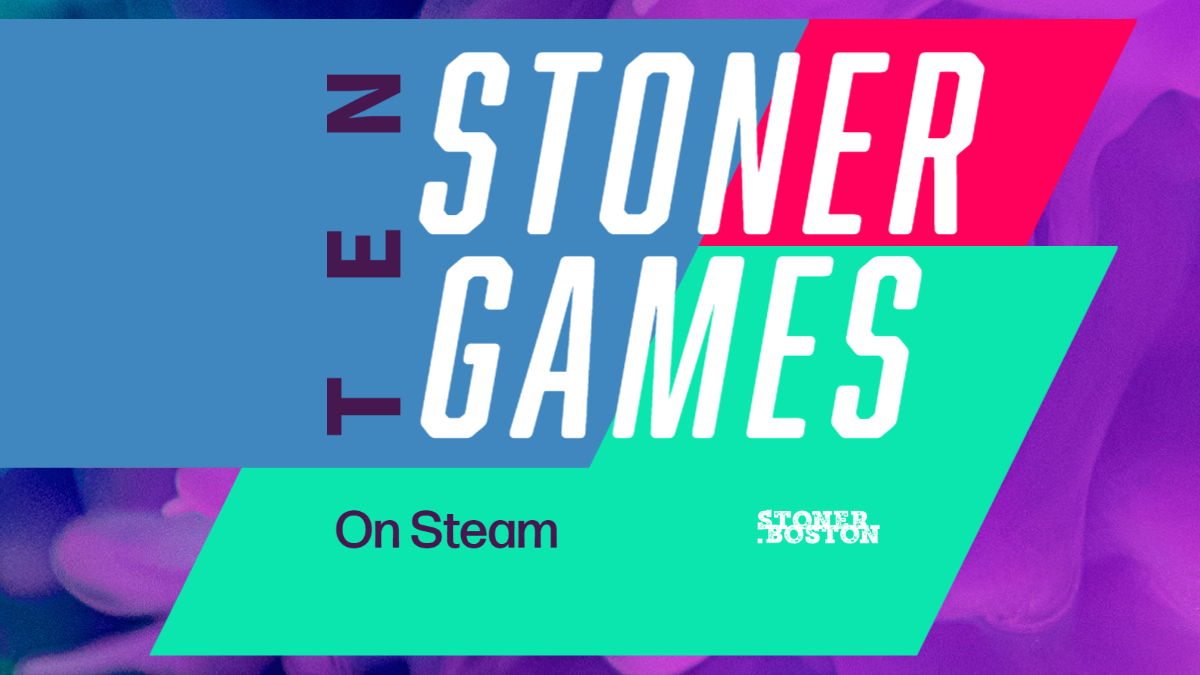 It's no secret that a lot of stoners play video games. In addition, many of them use cannabis while playing games. So we dived into the steam market to find the top ten stoner games in a convenient list format.
1 – Weed Shop Series
The Weed Shop Series is from the developer team creatively named "Weed Games." It may not have shocked anyone that the games they release are about cannabis. Weed Shop 3 is their latest release, and it has a lot of NSFW content and topics, be aware.
---
2 – Grand Theft Auto V
This list wouldn't be complete without a game from Rockstar Games. Grand Theft Auto V, in particular, was made by Rockstar North. The GTA series has always catered to its core audience, unoffended and responsive to cinematic experiences, including the use of alcohol and drugs.
---
3 – The Call of Duty Series
No, the Call of Duty Game Series is not "stoner-focused" by itself or in its storylines. Instead, this badge of honor has been bestowed onto the series by the community that plays it. In multiplayer lobbies, it is common to hear bong rips over the mic, the iconic stoned laugh, and the developers even added DLC of ghillie suits made entirely of cannabis. One thing is for sure about Activision. They know their audience.
---
4 – The Far Cry Series
Players can purchase the Far Cry Series, developed by Ubisoft, and the games have been on the Steam platform until their most recent release, Far Cry 6, which is available on the Ubisoft Connect (formerly UPlay) and Epic platforms. The game focuses on progressing through a storyline, upgrading gear and perks, and absolute mayhem. The AI for enemies in the game is exceptional compared to most games, so you are up for a real challenge with this series.
---
5 – Weedcraft Inc
Weedcraft Inc is a game from Vile Monarch, released by Devolver Digital. The premise is simple, build a weed empire. The game is modeled after the cannabis industry in the USA, with the same economic, business, cultural, and social troubles.
---
6 – Grim Dawn
Grim Dawn is an action role-playing game from Crate Entertainment where you build powerful monster-slaying characters to save the world from human extinction. The game has a dark and sinister feel to it, but it is also one of those games where you can spend hours just sorting through gear and optimizing stats to get a character precisely the way you want it built. There are a lot of gameplay hours and a ton of bright spells. This game is not for the faint of heart, but it made this list because of its ability to completely immerse the player into a fantasy world of brightly colored lights and intense battles. It's gratifying to play when baked.
---
7 – The South Park Series
South Park is in full support of the cannabis community and has been for a long time. The game is similar to the cartoon, with the same characters and style of banter, but the game contains a lot of content that wouldn't be allowed on television. Ubisoft, Trey, and Matt had a lot of fun making these games.
---
8 – Skyrim
Skyrim boasts breathtaking scenery, countless combinations of gear for character builds, and hundreds of hours beyond the storyline of gameplay. Bethesda launched this game a while ago, even on the Xbox360. Still, with the assistance of the modding community, this game has new life given to it every month, including graphical upgrades and entirely new storylines. This game made the Stoner Game List because of its ability to immerse the player fully, even more so while stoned.
---
9 – Untitled Goose Game
In the Untitled Goose Game by House House and released by the publisher Panic, you play as a Goose that has tasks to annoy humans—taking things off their clotheslines, screeching at them, ruining their tea time, you know, the usual silly goose stuff. This game made this list because of how unapologetically goofy it is.
---
10 – Beat Saber
This list needed at least one VR native game, and the right pick is Beat Saber from Beat Games. In a rhythm and music-focused "workout" game, the player slices through the fast-paced environment to the beat of the music in a virtual reality world. This game made this list because playing while stoned is quite an experience.
---
So there you have it, Ten Stoner Games on Steam.
Think of any honorable mentions we missed?
Could you drop a comment and let us know?
We didn't get any money for this content. We just picked some games we felt were worthy of the Stoner Games title.

Did you play one of these games from our suggestions? What did you think?
I'm gonna go smoke and then play some Grim Dawn 🤘👽💨
5 Tips for Breaking Bad Habits and Forming Positive Habits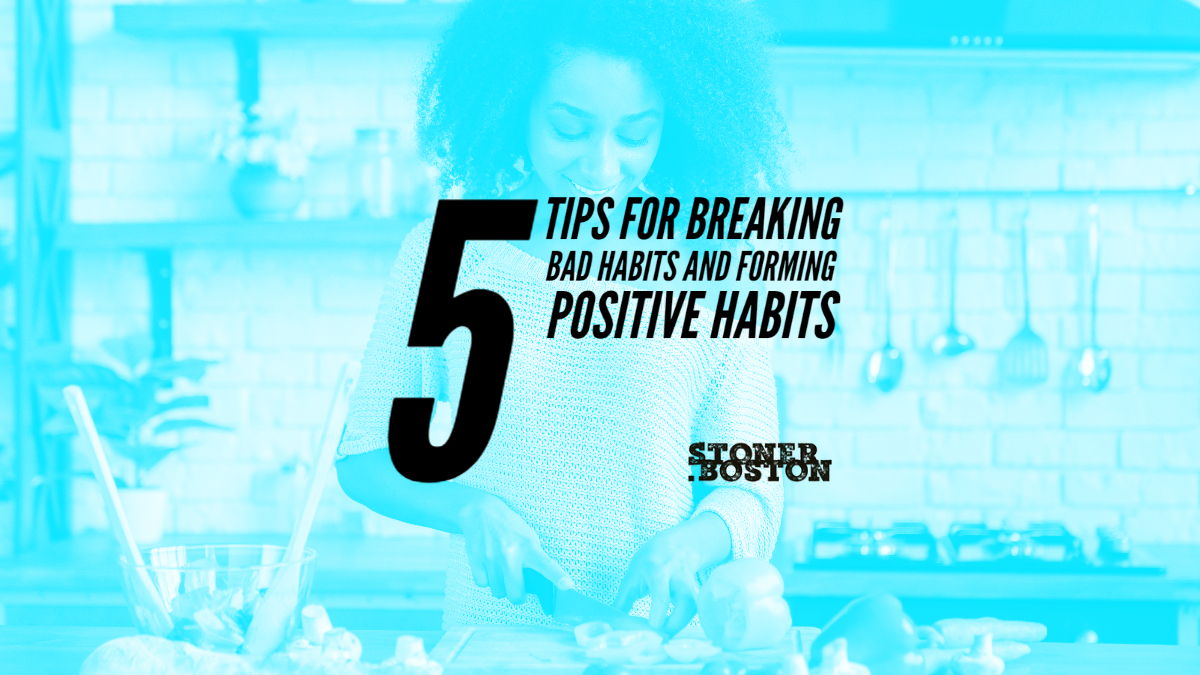 When it comes to replacing bad habits with positive ones, there are a variety of different approaches you can take. Some methods might be more effective than others depending on your situation and goals, but here are just a few examples to get you started:
5 Tips For Breaking Bad Habits
Set specific, measurable goals and track your progress. Whether you want to include cannabis in your yoga/meditation routine, eat healthier, or exercise more consistently, having concrete goals and tracking your progress can help keep you motivated and on track.
Use positive reinforcement to reinforce the behaviors you want to see. For example, if you achieved a small goal you have set for yourself treat yourself to something else that is good for you. Let's say you finished your work instead of procrastinating, take time to get some exercise or go for a walk. You earned leisure time, and you deserve fresh air and exercise.
Find an accountability partner or group who will help support and motivate you along the way. Whether it's joining a group fitness class or finding a friend who is also trying to form positive habits, having someone else to cheer you on and help keep you accountable can be a great way to stay on track.
Change your environment and routine in small, manageable ways that are easy to stick with. For example, try switching out your regular coffee for an iced matcha latte, or start taking the stairs instead of the elevator at work. Making simple changes like these can help make your new habits more manageable and easier to stick with over time.
Be patient, persistent, and consistent in your efforts. It may take some trial and error to find the approach that works best for you, but with time and practice, you will be able to cultivate positive habits that last for the long term.
Conclusion
We hope you enjoyed our blog on how to replace undesirable behaviors with positive ones. Many of us are aware that we can be our own worst enemies when it comes to bad habits. If you have a problem with a bad habit, take the time to identify the problem and how you can replace that behavior with a positive one that will help you grow. Thanks for reading! For more exciting content, check out our other articles on Stoner.boston!
Can Laughter Actually Heal?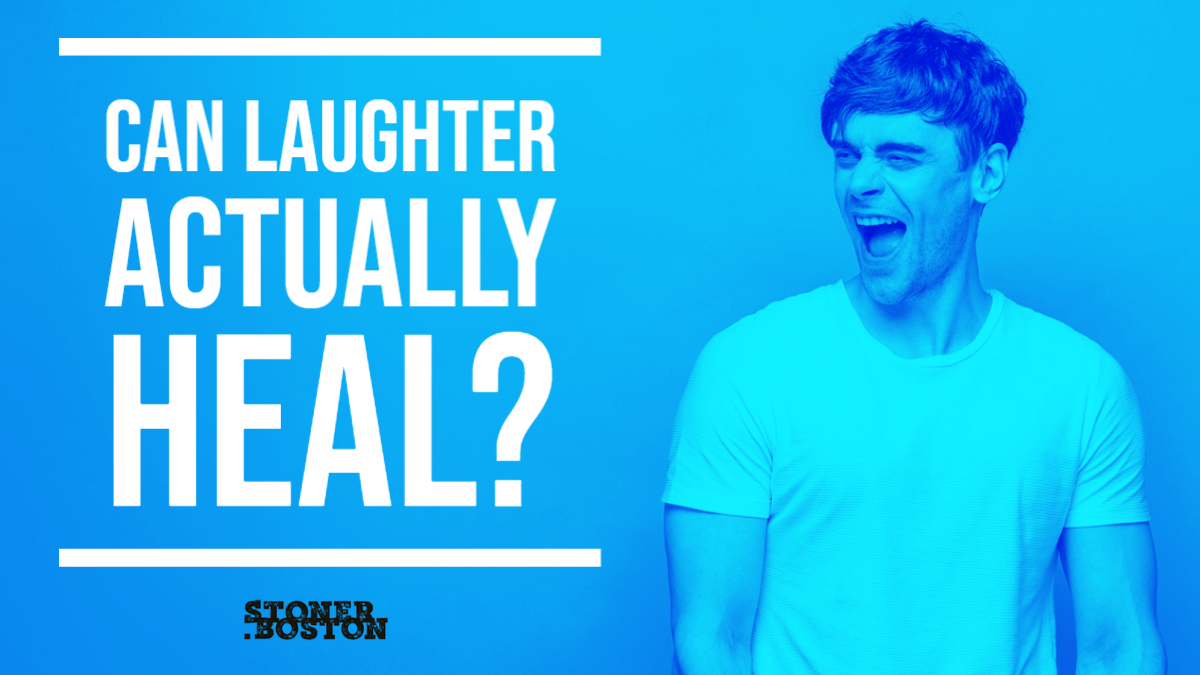 Ever wonder if laughter can actually heal? As the old saying goes, laughter is the best medicine. There may be some truth to that old saying after all!
Laughter Has Been Shown to Boost the Immune System
Laughter has been shown to boost the immune system, making us less susceptible to colds and other illnesses. Laughing helps to reduce stress levels, which can further improve our overall health. In addition, laughter promotes healing by increasing blood flow and oxygen levels in the body. So next time you feel under the weather, sit down with friends who make you laugh or watch a funny movie. It just might be the best medicine for what ails you.
Laughter Can Help Relieve Pain
Laughing has been proven to positively affect our physical and mental health. Laughter releases endorphins, which act as natural painkillers and help reduce stress hormones. In addition, laughter helps to improve blood flow and increase oxygen intake, which can promote healing. For these reasons, laughter may relieve pain effectively. Additionally, it can also allow us to cope with difficult situations and boost our immune systems. So next time you're in pain, check out your favorite show's bloopers or try typing "funny" into Pinterest. You're sure to find something that will make you laugh!
(*Please seek medical attention or advice if you are in extreme pain. I wouldn't recommend laughing over funny videos if you are in severe pain or wounded.)
Having a Laugh Can Reduce Stress and Anxiety
So more about the healing of laughter; laughter reduces stress and anxiety and helps us connect with others. When we laugh, our bodies release endorphins which have mood-boosting effects. Laughter also helps to relieve muscle tension, and it can even boost our immune system. One study showed that group laughter reduced stress and anxiety in patients with severe kidney disease. Next time you're feeling stressed or anxious, try imagining something funny or go to google and type in your favorite animal along with the word funny. Laughter is a powerful tool, and it's always available for free. Feel free to give it a try!
Giggles May Improve Cardiovascular Health
Studies have shown that laughter can provide several health benefits, including improving cardiovascular health. Laughter has been shown to increase heart rate and blood flow, which can help lessen heart disease risk. Furthermore, laughter has been shown to reduce stress levels and improve mood, which can contribute to a healthier heart. So next time you feel down, look for "try not to laugh videos." Laughing might be an ingredient to a healthy heart.
Laughter Can Help You Sleep Better
You wonder, how else can laughter heal? Laughter can help you sleep better by releasing endorphins, which have been shown to improve mood and reduce pain. Laughter also helps to relax the body and ease tension. So, if you have trouble sleeping, try watching a funny movie or TV show before bed. You may sleep more soundly and wake up feeling refreshed and well-rested.
How to Incorporate More Laughter Into Your Life
Furthermore, laughing can heal. Not only does it help to reduce stress and relieve pain, but it also boosts your immune system and improves your overall sense of well-being. Unfortunately, sometimes life gets in the way, and we forget to laugh. So, here are a few ideas for adding laughter into your life:
Spend time with friends and family. Laughter is contagious, so being around people who make you laugh is an excellent way to up your laughter quotient.
Watch comedies on TV or streaming services. Whether it's a classic sitcom or a modern stand-up special, laughter is just a click away.
Go to a comedy club. Seeing live comedy is an excellent way to laugh. And who knows, you might even be inspired to try stand-up yourself!
Make time for play. Laughter is often associated with childhood, and for a good reason – playing around is a great way to let off some steam and have some fun. So go ahead and indulge in some silly fun every now and then. It's good for the soul!
When it comes to improving your health, laughter is the easiest medicine. From boosting your immune system to reducing stress and anxiety, there are plenty of reasons to laugh daily. Engaging in laughter can heal! If you're looking for ways to have more laughter in your life, be sure to check out our website – stoner.boston – for more interesting content. And don't forget to subscribe while you're there!
Here's Why Weed Should be Marketed Like Wine
Wine is a sophisticated drink that is enjoyed in a relaxed setting. Weed should be marketed in the same way, as something that can be enjoyed with friends.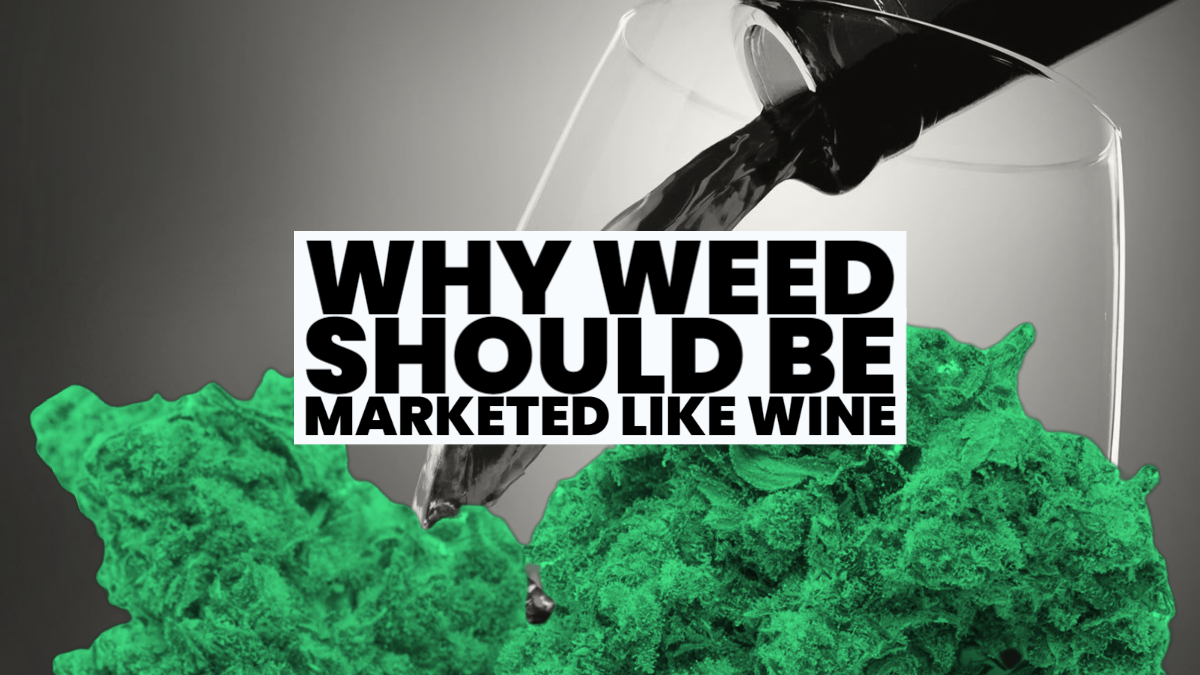 Wine is Seen as a Sophisticated Drink Enjoyed at Social Gatherings
It's time for weed to receive the same level of social acceptance as wine, and should be marketed the same way, too. Why toast with a glass of Cabernet when you could indulge in a joint or edible of high-quality cannabis? Both wine and cannabis can enhance the flavors of a good meal, elevate conversation, and bring people together in a gentle and enjoyable stoned state of mind.
Cannabis Consumption has Less Health Risks
In fact, cannabis consumption is often far less detrimental to one's health than excessive alcohol consumption. So why not swap out that bottle of pinot noir for some carefully curated strains of cannabis at your next social gathering? Let's lift the stigma surrounding cannabis and give this herb the sophisticated status it deserves. Cheers!
Weed Should be Marketed in the Same Way, as Something that can be Enjoyed in a Relaxed Setting with Friends
Who says weed can't be enjoyed just like a fine wine? In our society, we are all too quick to judge weed smokers and label them as "lazy stoners," but in reality, weed can provide the perfect accompaniment to a relaxing evening with friends. This is where the power of marketing comes into play. Weed should be marketed as a social activity, comparable to having a glass of wine or sharing a cigar.
It Enhances Life Experiences
Focus on the aromas and flavors, promote it as a way to enhance food, music, and conversation. Instead of viewing weed as something dirty or shameful, let's reframe it as an adult indulgence to be savored and enjoyed in good company. It's time for weed to step out of the shadows and into the sophisticated social scene.
The strains of weed could be labeled like wine, with different flavors and levels of potency
Have you ever strolled through the marijuana dispensary, puzzled by the array of strains available? With names like Blue Dream, Pineapple Express, and OG Kush, it can be hard to understand the difference between them. Just like labels on a bottle of wine list the grape varietal and region, marijuana strains could potentially be labeled with information about their flavor profile and potency.
Environment Variables Change the Produced Product
These differences are primarily attributed to terpenes, aromatic compounds found in marijuana (and many other plants) that not only contribute to taste and smell, but also have potential therapeutic effects. This labeling system would provide consumers with valuable information for choosing marijuana strains based on their desired sensory and medicinal experience. In our increasingly legalized and regulated marijuana market, implementing strain labeling could lead to a more nuanced understanding of this diverse plant medicine.
Just like wine, There Would be a Variety of Prices for Different Types of Weed
Weed, just like wine, has a wide range of quality and pricing. Just as wine enthusiasts determine quality based on the type of grapes used, weed connoisseurs base value on the strain and cultivation method. And just as bottles of wine line the shelves with varying prices depending on quality and brand, so too can one find different types of weed with prices ranging from budget-friendly to high-end.
Not all Weed is Equal, Just Like all Grapes Aren't Equal
So next time you're browsing your local dispensary's shelf, remember that just like with wine, not all weed is created equal. Pick a strain that suits your taste and budget, and enjoy the unique variety that the world of weed has to offer.
People who Enjoy Smoking Weed Could Become Just as Passionate About it as Wine Lovers are About Their Favorite Type of Wine
Just like wine lovers will wax poetic about the terroir of their favorite vineyard and the specific grape varietals used in a particular vintage, marijuana connoisseurs can be just as passionate about their favorite strain. Similar to wine grapes, different strains of weed have unique flavor profiles influenced by factors such as the strain's genetic makeup, the terpenes present, and even the soil and elevation where it was grown.
Passion for Grapes is Just Like Passion for Marijuana
However, unlike grapes which are often mass-produced in large commercial vineyards, marijuana is often grown by small-scale farmers who personally tend to each plant. This passion for cultivation ensures that every puff of a hand-selected bud is bursting with flavor – perfect for any cannabis aficionado looking to enhance their smoking experience. Who knows? You may just find yourself developing a passion for weed worthy of any fine wine connoisseur.
Conclusion
The parallels between wine and weed are many, but there are still some areas where the two could learn from each other. Wine is often marketed as a sophisticated drink that should be enjoyed in a relaxed setting with friends. Weed should be marketed in the same way, as something that can be enjoyed in a relaxed setting with friends. The strains of weed could be labeled like wine, with different flavors and levels of potency.
Just like wine, there would be a variety of prices for different types of weed. People who enjoy smoking weed could become just as passionate about it as wine lovers are about their favorite type of wine. What type of labeling and marketing similarities did we miss? Let us know in the comments.